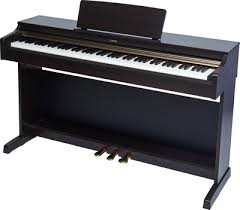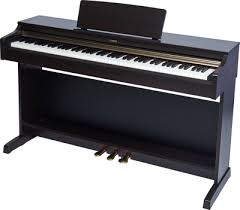 Yamaha Arius Ydp 162R Digital Piano
All Orders Will Be Dispatched in Next 24 Hours.
line_style Category : Digital piano
star Rating: 5
nature (SKU : prod_1514)
local_shipping Free Shipping
sync_disabled(discontinued)
Description
Yamaha Arius YDP-162R Digital Piano:
The Yamaha Arius YDP-162's Graded Hammer action with Synthetic Ivory keytops present the player a tactile covering nostalgic of the keys found on the finest pianos during history. And with an extra powerful 20W stereo amplifier, it's PureCF sampling more expressively conveys Yamaha's CFIIIS concert grand piano tone for the extra skilled player. If your goal is to enhance a better pianist, the Arius YDP-162 digital piano is implemented to help make that goal an actuality.
---
Product Specification:
The latest Graded Hammer action with Synthetic Ivory Keytops is weighted to adjust the resistance of hammers in a grand piano.
PureCF Sound Engine begins with a precise recording of Yamaha's acclaimed concert grand piano.
Using a specific design within the instrument, the Acoustic Optimizer actually settles the acoustical flow
The built-in, 2-track song recorder is a fabulous way to achieve performance and play it after to understand your progress.
Combine two Voices mutually, like piano and strings, for a bright new playing experience.
128-note polyphony produces enough horsepower for dropout-free achievements even while layering two Voices and playing two-handed, supported chords with heavy pedalling.
The YDP162's 20 Watt amplifier produces complete sound to fill the largest of rooms in a normal household.
Product Information:
Brand: Yamaha
Model number: YDP-162R
Width: 1,357mm
Height: 845mm
Depth: 422m
Weight: 42kg
Number of keys: 88
Number of Pedals:3
Pedal Function: Damper, Sostenuto, Soft
Language: English
Piano Sound: Pure CF Sound Engine
Number of Polyphony: 128
Number of Voices: 10
Amplifiers: 20W x 2
Speakers: Oval (12cm x 6cm) x 2
Power Supply: AC power adaptor
Power Consumption: 13W (when using the PA-300)
Touch Sensitivity: Hard, Medium, Soft, Fixed
Number of Preset Songs: 50 Piano Preset Songs, 10 Demo Songs.
Type: GH(Graded Hammer) keyboard with Synthetic ivory keytops
Similar Products
By The Brand
Explore By Categories