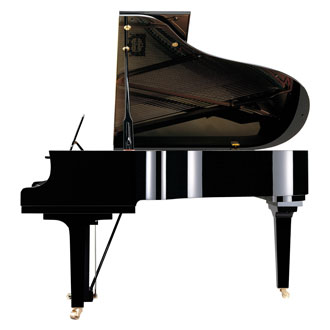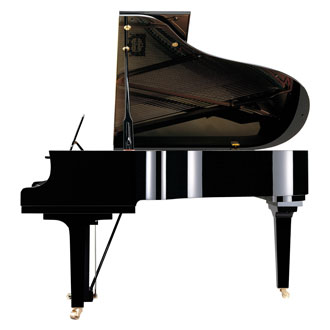 Yamaha C3 Grand Piano With Bench
All Orders Will Be Dispatched in Next 24 Hours.
money_offMRP: ₹ 3,039,990
new_releasesDiscount Available (5 %)
loyaltyYour Price : ₹ 2,887,991
line_style Category : Digital piano
star Rating: 5
nature (SKU : prod_1168)
local_shipping Free Shipping
Description
Yamaha C3 Grand Piano With Bench:
The Yamaha C3 model is an extremely regarded grand piano from Yamaha's Conservatoire/C series pianos. The C series is definitely designed for excellent piano playing and formulated to withstand the rigours of expert piano performance. They are a natural feature of the concert platform and can be found in most conservatoires across the world.
The Yamaha C3 contains just over 6 foot in length, securing a deep resonant tone that has warmth and simplicity. Its size creates it excellent for larger living spaces and practise studios. The action is a light to the ordinary touch and holds especially quick under the fingers, supporting for fast, complex, music to be played with ease. This piano performs all forms of music styles well and is a desire to play for all levels of the pianist.
---
Tonal quality and performance
Draining in copper-wound string terms produce purer, more correctly pitched and harmonious bass. Barrel-shaped treble hammer shanks, comparable to those of the concert grand, develop an effective and tonal response. Bridges crafted from selection, finely grained woods, picked to complement each scale pattern, present superior sound transmission.
Appearance
S Series-style golden matte finish on the iron plate produces a more classic visual impression.
Safety
In addition to Soft-close fallboards, lid prop safety stops check incorrect prop positioning, defending against accidental injury or damage.
Product information:
Brand: Yamaha
Model number: C3
Cabinet Colour: Polished Ebony
Cabinet Finish: Polished
Width Dimension: 149cm (59")
Height Dimension: 101cm (40")
Depth Dimension: 186cm (6'1")
Weight Dimension: 320kg (704lbs)
Number of Keys: 88
Hammer Type: C3ST Special
Caster Type: Single Caster
Lid Prop Safety Stop: Yes
Lid/Fallboard Locks: Yes
Soft-Close Fallboard: Yes
Frame Type: V-pro
Back Post Number: 4
Keyboard Action: Made by Yamaha
Key Surfaces-White: Ivorite (Type ST)
Key Surfaces- Black: Phenolic resin
Pedal Type: Damper, Sostenuto, Shift
Similar Products
By The Brand
Explore By Categories