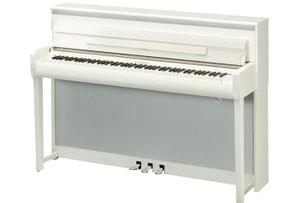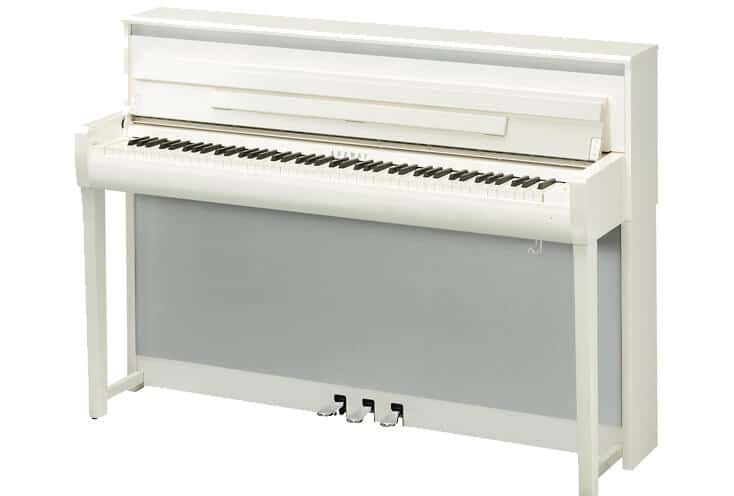 Yamaha Clavinova CLP685B Console Digital Piano with Bench
All Orders Will Be Dispatched in Next 24 Hours.
money_offMRP: ₹ 359,990
new_releasesDiscount Available (10 %)
loyaltyYour Price : ₹ 323,991
line_style Category : Digital piano
star Rating: 5
nature (SKU : YAMAHA_1558092182239)
local_shipping Free Shipping
Description
Yamaha Clavinova CLP685B Console Digital Piano with Bench
Yamaha Clavinova CLP685B Console Digital Piano is the finest grand touch keyboard with sound system combined to create an unlimited classic piano experience. It is an ideal piano with great sound, classic dried wooden frame, and vintage response. With a powerful 300V sound system, the binaural CFX sampling technology makes it sound better with headphones, off-key samples, and string resonance. It has a modern sound to make an impressive impact in the music world and also allows professional standard tones at a realistic price.
Spruce wood is used in the soundboard of Yamaha Clavinova CLP685B which result in its superior tone quality. It features touch-sensitive sensors and an escapement mechanism to work with premium quality, creating a response and feel that is way too similar like that of a classical piano. It has an amazing built-in quality and classic design theme with meticulous escapement feel. The ravishing smooth ivory release, key-off samples, and synthetic ebony tops make this piano a technology exclusive to Yamaha.
Thus, Yamaha Clavinova CLP685B is one of the leading, demanded electric pianos in the market.
---
Product Description:
Brand: Yamaha

Model Number: CLP685B

Finish: Matte Black

2 concert pianos: YAMAHA CFX and Bosendorfer Imperial

Binaural CFX sampling for the most realistic headphone listening

VRM (Virtual Resonance Modelling)

Smooth Release Technology

Sampling the fallout of dampers

Sympathetic resonance effect

Polyphony 256 notes

Sounds: 49 + 480 Sounds XG + GM2 / GS (For the reproduction of midi files)

Grand Touch heavy touch keyboard with keys covered with ebony and synthetic ivory (Wood used for white keys)

Escape mechanism

Counterweight system

88-key Linear Graded Hammers System

GP Response Damper Pedal

LCD screen (128 x 64 points)

Dual / Split / Duo

Digital Effects for Reverb / Chorus / Brilliance / Impact

19 Demo Songs + 50 Piano Pieces * + 303 Exercises (* The Clavinova comes with a booklet)

20 rhythms

16 tracks recording

USB Audio Recording (Playback / Recording: WAV format)

USB TO HOST and USB TO DEVICE

Two headphone jacks

Amplification 2 x (50 W + 50 W + 50 W)

Speakers 2 x (16 cm + 8 cm + 2.5 cm)

Speaker membrane in Spruce

Speaker unit

Acoustic optimizers

Intelligent Acoustic Control (IAC)

Stereophonic Optimizer function

Clips for sheet music

Traditional keyboard cover (cylinder)

Built-in Bluetooth, for wireless connection with iPhone, iPad, iPod Touch or Android
Similar Products
By The Brand
Explore By Categories