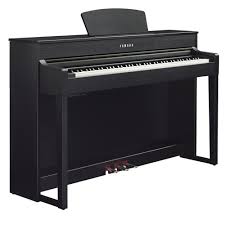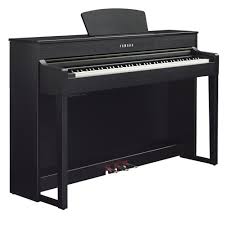 Yamaha Clp535r Clavinova Piano
All Orders Will Be Dispatched in Next 24 Hours.
line_style Category : Digital piano
star Rating: 5
nature (SKU : prod_1528)
local_shipping Free Shipping
sync_disabled(discontinued)
Description
Yamaha CLP-535R Clavinova Piano:
The Yamaha CLP-535R Clavinova Piano, Yamaha's finest 9-foot concert grand picked and performed by the winner of the 2010 International Chopin Piano Competition and the Imperial from Bösendorfer, a brand owned in high esteem by pianists during its long history. These famous pianos are identified by unique traits such as power, versatility, subtlety, lightness and mellowness.
With Clavinova, you can experience the delicate beauty of the sought-after tone that the CFX and Bösendorfer Imperial deliver.
---
Product Specification:
Real Grand Expression is an expression that describes the expressive capability of Clavinova.
The Clavinova faithfully recreates the sound of an acoustic piano by utilizing characteristics such as String Resonance to compete for the mellow tonal colours that happen when strings react to one another.
A pianist switches the volume and dynamics of the sound by changing the pressure implemented to the keys.
Clavinova recreates the cool tone heard when playing staccato as well as the lingering sound performed by delivering the keys slowly.
Key-off units feature original recordings of these differences, allowing faithful reproduction of the most subtle nuances in the piano's tone, producing an extra sensible overall sound.
Powerful polyphony assures that more complicated passages of music can be played without notes cutting off.
The GH3 keyboard response generates the touch of an acoustic instrument, from the darker feel in the lower register to the lighter touch in the upper octaves.
Synthetic Ivory keytops represent the tactile cover of the Ivory keyboards once used in acoustic pianos.
Acoustic Optimizers that improve the flow of sound and command tone.
An easy-to-read LCD and inherent layout allow simple operation of your Clavinova, giving you more time to focus on playing.
The recording function stressed in Clavinova digital pianos enables you to record your performances with a single touch.
The record shows to USB flash memory as audio files that you can conserve.
The Clavinova CLP Series possesses an impressive library of instrument Voices including electric pianos, strings and organs.
A new reverb system admits you to experience the sensation of playing in a big concert hall, cathedral or other venues, adding depth and atmosphere to the sound.
Clavinova is implemented with Intelligent Acoustic Control (IAC), which regulates the sound automatically, providing players to experience the equivalent sound at any volume level.
Product Information:
Brand: Yamaha
Model number: CLP-535
Number of Keys: 88.
Type: GH3X keyboard with synthetic ivory keytops, escapement.
Touch sensitivity: Soft 1, Soft 2, Fixed, Hard 1, Hard 2, Medium.
Pedal Function: Damper with half pedal effect, Sostenuto, Soft.
Display Type: Full Dot LCD.
Language: English.
Piano Sound: Yamaha CFX, Bösendorfer Imperial.
Number of Preset Songs: 303 (Lesson), 18 (Voice Demo), 50 (Piano).
Number of songs: 250.
Number of Tracks: 16.
Amplifiers: 30W x 2.
Speakers: 16cm x 2 [6-5/16" x 2].
Power Consumption: 20W.
Width: 1461mm (57-1/2") (Polished finish: 1466mm (57-11/16")).
Height: 927mm (36-1/2") (Polished finish: 930mm (36-5/8")).
Depth: 459mm (18-1/16") (Polished finish: 459mm (18-1/16")).
Weight: (Polished finish: 61.5kg (135lbs, 9oz)) 58.0kg (127lbs., 14oz) .
Similar Products
By The Brand
Explore By Categories