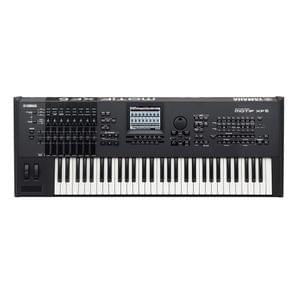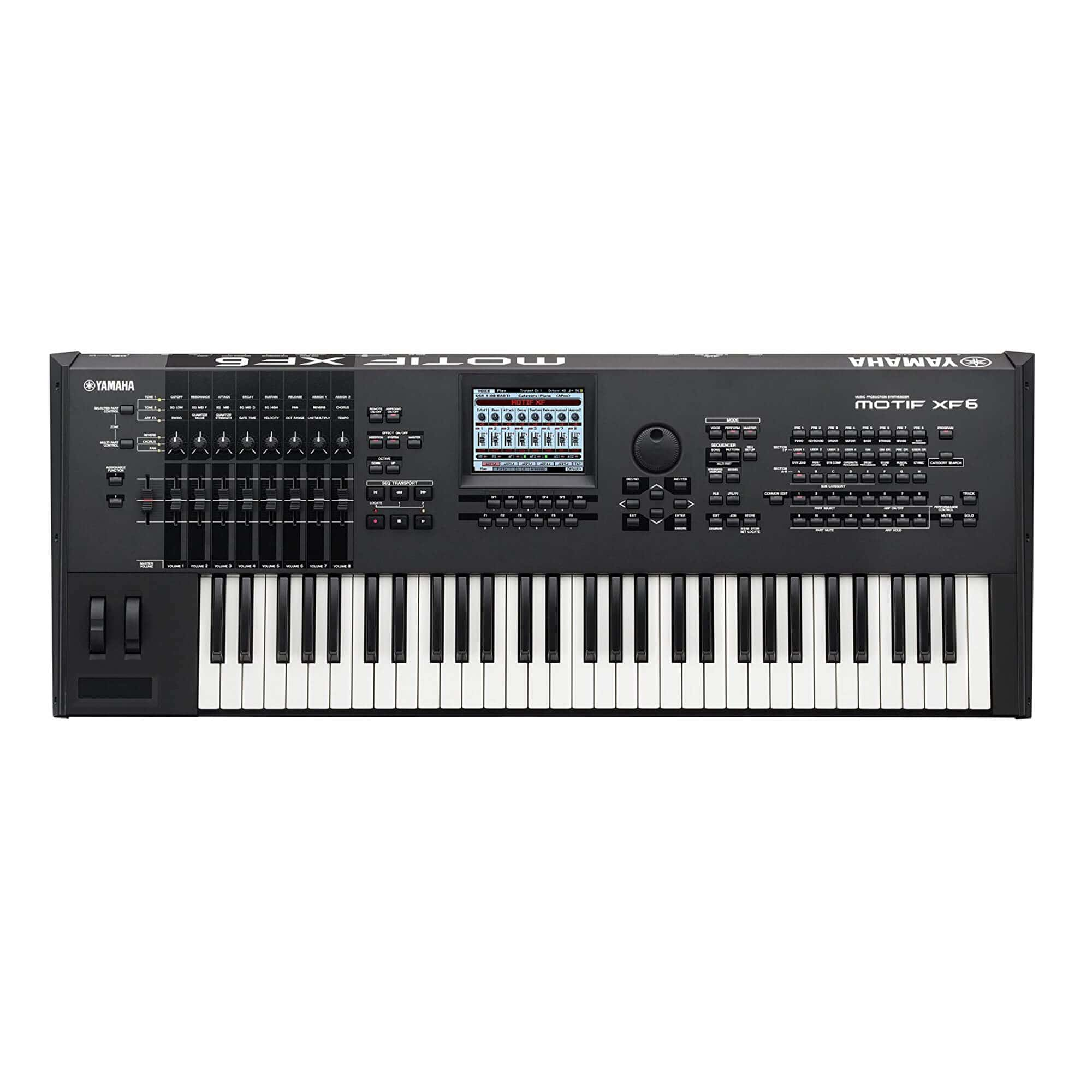 Yamaha Motif Xf6 Synthesizer
All Orders Will Be Dispatched in Next 24 Hours.
line_style Category : SYNTHESIZER
star Rating: 5
nature (SKU : prod_1484)
local_shipping Free Shipping
Description
Yamaha Motif XF6 Synthesizer:
The Yamaha Motif XF6 Synthesizer is the next generation "Motif XF" increases on the decade-long legacy of Motif and develops new ground with Flash memory expansion skills that will set the standard for keyboard workstations for years to reach.
---
Product Specification:
A high-quality selection of Voices, including strong piano Voices performed from a large 741MB of waveforms.
Up to 2GB of extra content possible through flash memory extension modules.
Sound engine that enhances the expressiveness of instrument sounds.
VCM effects that generate the unique, simple, warm sounds of vintage instruments.
High-quality keyboards that allow high-level performance.
Rich arpeggiator with above 7000 patterns that increases the breadth of sound expression.
Performance style that makes the immediate expression of your views possible.
The Category Search characteristic that affords instant access to the sound you want.
Enhanced sampling with 128MB of internal SD-RAM.
Integrated Sampling Sequencer that presents excellent integration of audio and MIDI.
Remote controller and editor that perform DAW integration easy.
Cubase AI, a DAW software application from Steinberg.
Product information:
Brand: Yamaha
Model Number: XF6
Keyboards: 61 keys, FSX Keyboard (Initial Touch/Aftertouch)
Tone Generator: AWM2, with Expanded Articulation
Polyphony: 128 notes
Wave: 741 MB, 3977 waveforms
Performance: User: 128 x 4
Filter: 18 types
A/D Conversion: 24-bit, 64x oversampling
D/A Conversion: 24-bit,128x oversampling
Sample Data: 16
Sampling Memory: Internal SDRAM: 128M
Sample Length: Mono: 32 MB, Stereo: 64 MB
Sample Format: Original format, WAV, AIFF
Note Capacity:
Approx. 130,000 notes
Note Resolution: 480 ppq (parts per quarter note)
Maximum Polyphony: 124 notes
Tempo (BPM): 5-300
Song: 16 sequence tracks, Tempo track, Scene track.
Phrases: User Phrases: 256 per Pattern
Scene memory: 5 per Song
Sequence format: Original format, SMF format 0, 1
Power Consumption: 30W
Weight: 33.3 lbs
Dimensions: 1,045 (W) x 391 (D) x 4.8 (H) inches.
Multitimbral Capacity: 16 Parts (internal), Audio Input Parts (A/D, FW*) *1 stereo Part
Recording Type: Real-time overdub, Real time punch in/out, Real-time replace.
Tracks: Pattern: 16 Phrase tracks. Pattern Chain: Pattern track, Tempo track, Scene track.
Similar Products
By The Brand
Explore By Categories