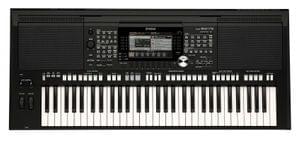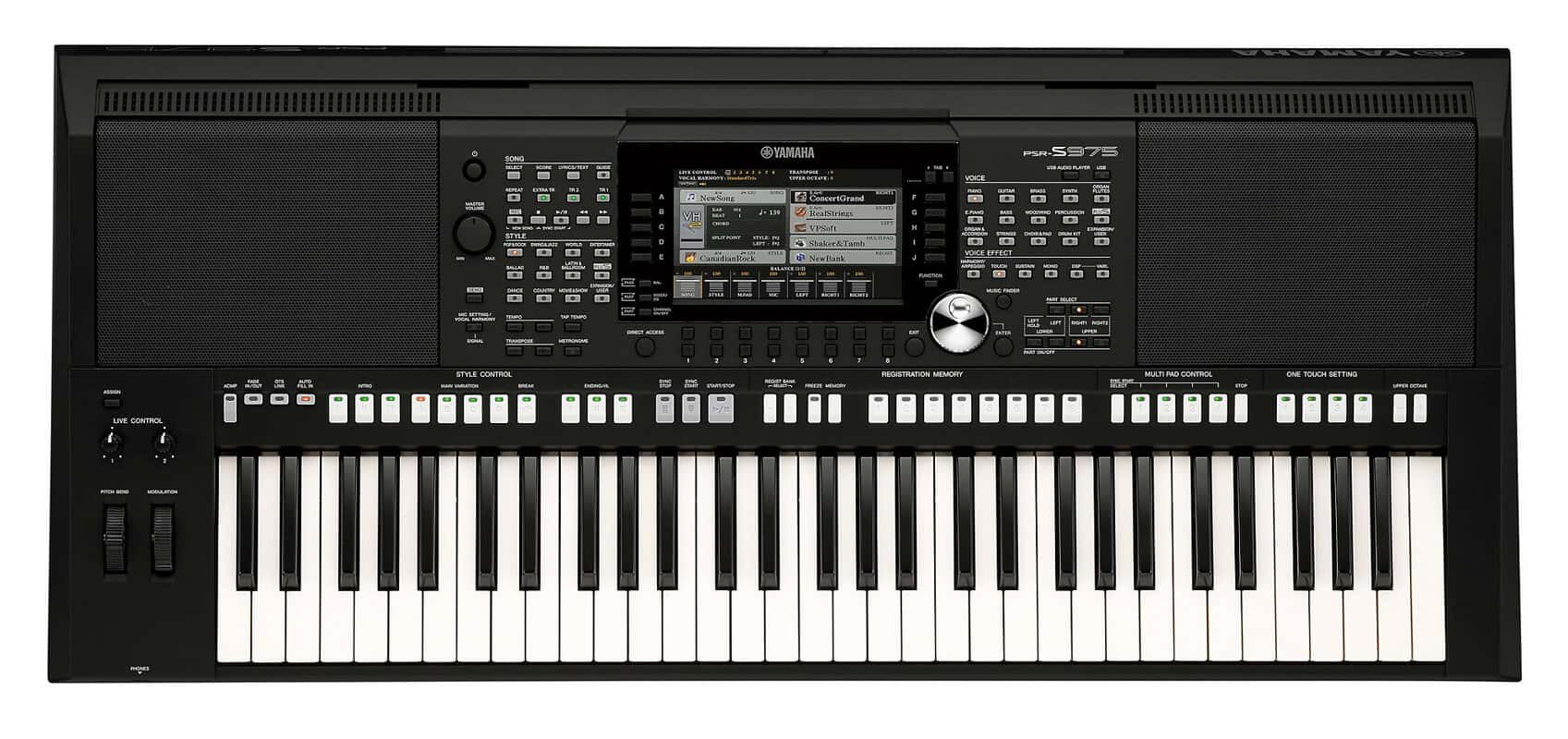 Yamaha PSR S975 Arranger Workstation
3 Years Warranty Valid All Over India
All Orders Will Be Dispatched in Next 24 Hours.
money_offMRP: ₹ 102,990
new_releasesDiscount Available (14 %)
loyaltyYour Price : ₹ 88,571
line_style Category : Workstation
star Rating: 5
nature (SKU : YAMAHA_1548336572176)
local_shipping Free Shipping
home Cash On Delivery Available
Adaptor & Carry Bag is Free With This Keyboard
Description
Yamaha PSR-S975 Arranger Workstation
The Yamaha PSR-S975 features two assignable active controllers, a modulation wheel and two assignable foot pedal inputs, assuring that you have complete control over voices, customs, effects, and other functions through the live concert.
The PSR-S975 is the latest PSR, with more contents and huge memory capacity for development pack based on PSR-S970. PSR-S975 connects all the functionality of additional models in the range together with convincing performance specialties including versatile effects, surface display capability, and a programmable vocal harmony function.
---
Product Specification:
Outside display capability.
Half bar fill-in and Mono legato function.
768 MB onboard memory for development data.
Vocal Harmony 2 and Synth Vocoder operates.
Original Distortion and Real Reverb, with an intuitive effects interface.
523 Styles, 40 Audio Styles, 34 Session Styles, 15 DJ Styles and 3 Free Play.
Mic/Guitar input for use when singing or collaborating with additional performers.
USB audio playback with the time range, pitch shift, vocal cancel and MP3 lyrics display purposes.
1625 Voices, Super Articulation Voices, Organ Flutes! Voices. 55 Drum/SFX kits, 480 XG voices.

---

Product Information:
Brand: Yamaha
Model Number: PSR-S975
3 Years Warranty on Keyboard
Body Colour: Black
Length: 100.2cm.
Height: 14.8cm.
Breadth: 43.7cm.
Weight: 11.6 kg.
Number of Keys: 61.
Keyboard type: Organ, Initial Touch.
Keyboard Touch Response: Hard1, Hard2, Medium, Soft1, Soft2.
Pitch Bend Controller: Yes.
Modulation Controller: Yes.
Control Knobs: 2 (assignable).
Display type: TFT Color Wide VGA LCD.
Display Size: 7 inches.
Display Language: English, German, French, Spanish, Italian.
Panel Language: English.
Tone Generating Technology: AWM Stereo Sampling.
Number of Polyphony: 128.
Number of preset Songs: 1090 Voices + 55 Drum/SFX Kits + 480 XG Voices.
Number of Presets: Synth Vocoder: 10, Vocal Harmony: 44.
Number of User Settings: 60.
Vocal Effect: 23.
Number of Preset Styles: 523.
Music Finder: 2,500 Records.
One Touch Setting (OTS): 4 for each Style.
Expansion Style: Yes.
Number of Preset Songs: 5 Sample Songs.
Number of Songs: Unlimited.
Number of Tracks: 16.
Data Capacity: approx. 300 KB/Song.
Number of Buttons: 8.
Control: Registration Sequence, Freeze.
Tempo Range: 5 - 500, Tap Tempo.
Transpose: -12 – 0 – +12.
Tuning: 414.8 – 440 – 466.8 Hz.
Scale Type: 9 types.
Recording Time (max.): 80 minutes/Song.
Internal Memory: approx. 13 MB.
External Drives: USB Flash Memory.
Amplifiers: 15 W x 2.
Power Supply: PA-300C Adaptor Included.
Power Consumption: 20 W.
Effects Types:Master Compressor, Master EQ, Part EQ, Arpeggio, Reverb, Chorus, DSP.
Similar Products
By The Brand
Explore By Categories