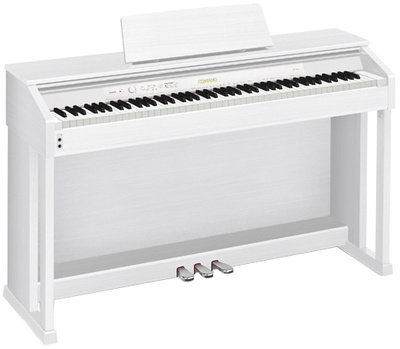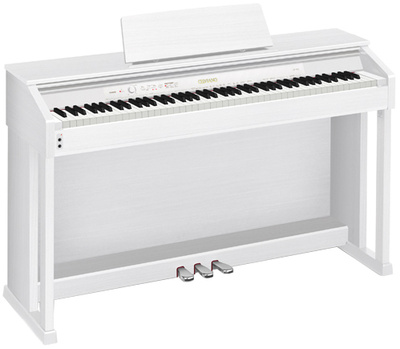 Yamaha Upright Piano U3 Pe
All Orders Will Be Dispatched in Next 24 Hours.
money_offMRP: ₹ 797,990
new_releasesDiscount Available (5 %)
loyaltyYour Price : ₹ 758,091
line_style Category : Digital piano
star Rating: 5
nature (SKU : prod_1124)
local_shipping Free Shipping
Description
Yamaha Upright Piano U3 PE:
The Yamaha U-series is externally a doubt the most accessible and best-known series from the whole Yamaha range. This is the top model from this series. Because of its bright and strong sound, the U-series is favoured by unskilled players as well as in the world of jazz. This piano is also recommended because of its virtually flawless performance and technical prowess. A piano with a powerful presence thanks to a pretty piano-cabinet with the soft-fall system and full music desk.
---
Redesigned Hammers
U Series hammers handle materials independently chosen for each model to implement optimum tone production, acknowledgement and long-term durability.
Soft-Close Fallboard
A damping device, formerly used only in grand pianos, limits the fallboard from dropping abruptly onto the keyboard, guarding opposite unexpected injury or damage.
Advanced Scale Design
Clarifying in all elements of sound production have given today's U series a sharper, more sonorous voice with evenly fair timbre beyond the entire keyboard.
Soundboard and Frame
Special rib arrangements add strength to the soundboard, while back post and additional advances further improve rigidity, vibration and structural durability.
Product Information:
Brand: Yamaha
Model Number: U3
Speaking Length of bass String: 47.5"
Hammer Weight: 22 lbs.
Soundboard Dimension: 2369 square inches
Soundboard Material: Spruce
Back Post Material: Spruce
V-Pro Plate: Yes
Bridge Material: Hard Maple
Pinblock Material: Hard Maple
Tuning Pins: Cut thread
Center Pedal: Mute
Number of Keys: 88 keys
Height: 52"
Width: 60"
Length: 26"
Weight: 517 lbs.
Pedals: Soft Pedal, Mute Pedal, Damper Pedal
Finishes: Polished Ebony, Polished Mahogany
Similar Products
By The Brand
Explore By Categories