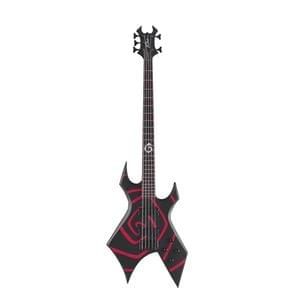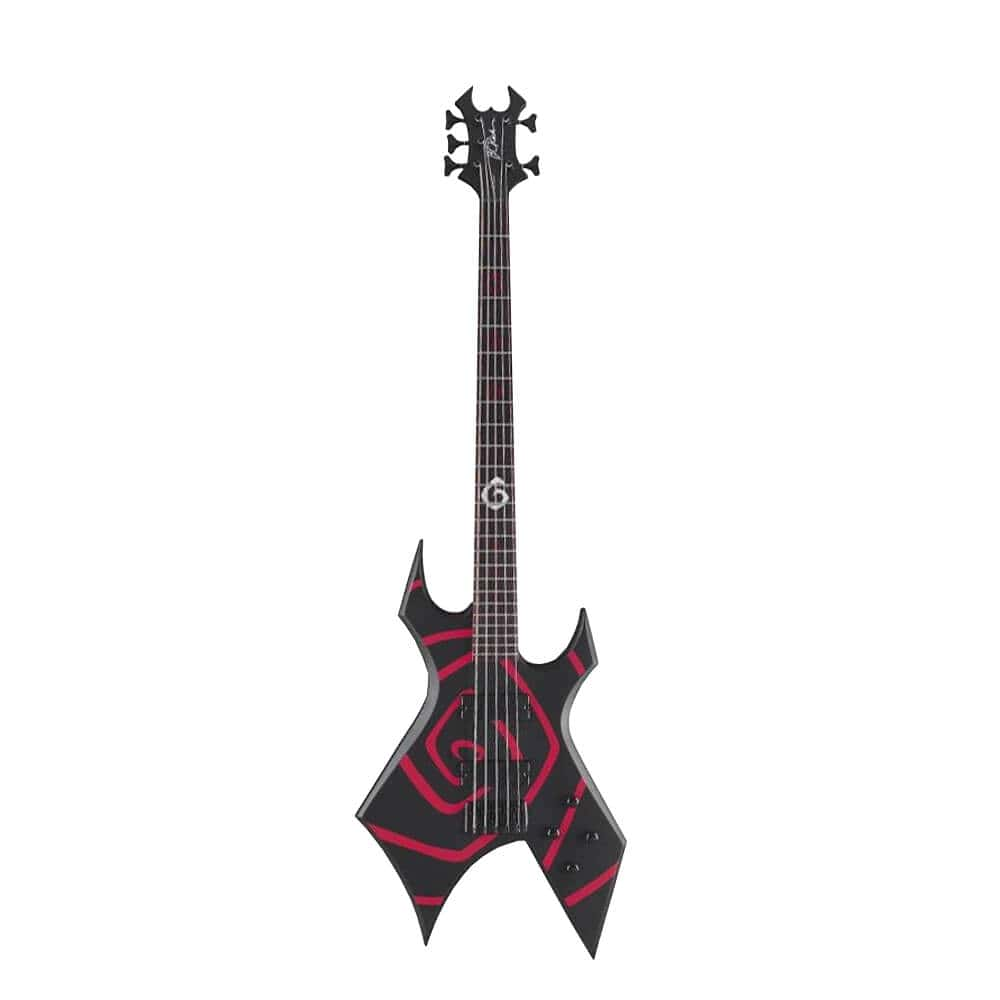 BC Rich VS5WB Warlock Vortex Dimmu Borgir Signature 5 Strings Electric Bass Guitar
All Orders Will Be Dispatched in Next 24 Hours.
line_style Category : Bass Guitars
star Rating: 5
nature (SKU : Bc Rich_1563880897469)
local_shipping Free Shipping
Description
BC Rich Warlock Vortex Dimmu Borgir Signature 5 Strings Electric Bass Guitar
BC Rich Warlock Vortex is a Signature 5 String Electric Bass Guitar inspired by Dimmu Borgir, the symphonic Black Metal band of Norway. It is a Bass guitar with American Linden body that gives it a stupendous look in a Shadow Matte Black Finish. The guitar has Red Vortex Graphics and 24 Jumbo that delivers harmoniously notes with well synchronization. Through 2 humbuckers BC Rich Soap bar Sound Pickups, the guitar can easily sport remarkable performances for professional guitarists.
BC Rich Warlock Vortex makes you experience solid response by eliminating unwanted muddy undertones. It has Symmetrical Widow Fingerboard design with 2 splitting per side to create a wider range of sweeping tone control. This not only provides its users the maximum low-end clarity but also the power that enhances the overall working of the guitar. Thus this guitar is indeed a perfect Bass Electric Guitar for professional guitarists who seek for nice coordination with easy handling.
---
Product Features:
5 strings

24 Jumbo keys.

Shadow Matte Black

Colour.

Adjustable stop and Solid Bridge.

2 splitting per side of Fingerboard.

Symmetrical Widow Fingerboard design.

2 active BC Humbuckers Rich Sound pickups.
Product Details:
Brand: BC Rich

Model Number: VS5WB

Colour: Shadow Matte Black

Strings: 5

Body: Linden

Cover: Ebony

Frets: 24 Jumbo

Graphics: Vortex

Measure: 34 inches

Manufacturer: China

Griffin: Maple, Bolted

Pattern: Red Graphics

Tailgate: Adjustable Stop

Sound pickups: 2 humbuckers BC Rich Soap bar

Timbre: 1 loudness, 1 balance, 2-band active equalizer

Weight:

5.21

Kilograms

Dimensions:

115.6 x 39.2 x 16

Centimetres
Similar Products
By The Brand
Explore By Categories