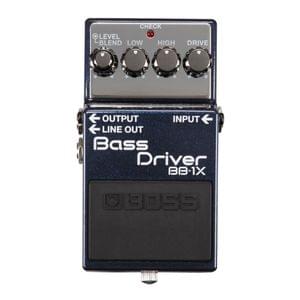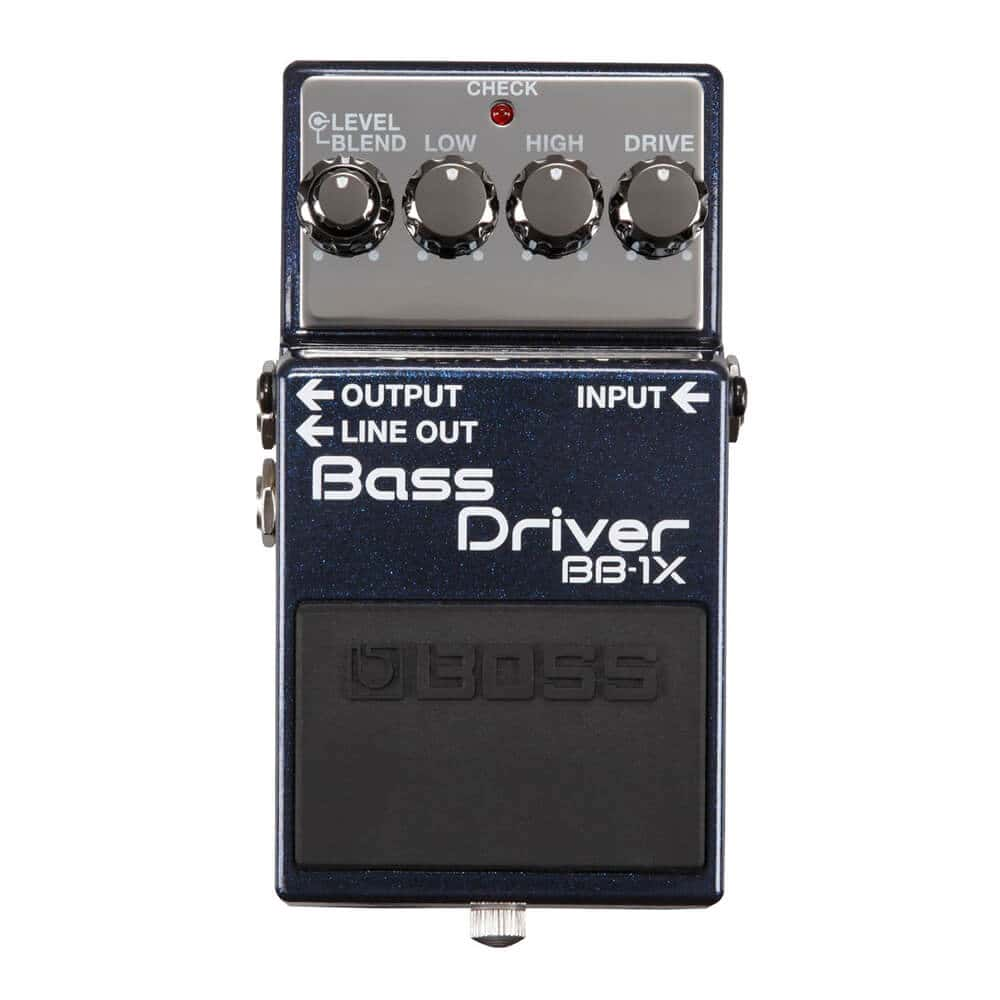 Boss BB 1X Bass Driver
All Orders Will Be Dispatched in Next 24 Hours.
line_style Category : BASS EFFECTS
star Rating: 5
nature (SKU : Boss_1571048078399)
local_shipping Free Shipping
Description
Boss BB-1X Bass Driver
BB-1X bass driver is a high-class trudge box designed to generate bass sound punchily and bold. Besides, compact bass pedal, Boss BB-1X Bass Driver is like a crucial component and preamp in generating high-quality sound. Bass driver is essential to collect essence and subtle tones of the amp, bass, playing and accentuates all the best features.
Integrating Boss trending MDP technology delivers a huge range of finest sound and from natural clean tones to heavy distortion. It acclimatizes and responds to playing or register, however never loses the base tone and the body of the instrument. The BB-1X Bass Driver natural-sounding distortion preserves high definition and dynamics deliver the finest details of sound.
Provide a clear sonic outline to improve sound yet ever muffles low end. With embedded blend knob adjusting the tone by mixing becomes very easy. Moreover, drive, high and low knobs offer a wide range of sound creations. Not only knobs control the frequencies but change the characteristics of the tone. BB-1X line out goes beyond a standard DI out offering newly improved and vessel direct sound for reaching larger audiences via the PA system.
---
Product features:
Offer punchy and bold sound that invigorates the original tone and responsive of amp and bass

Possess Boss latest distortion which adapts to every record and never gags low end

Onboard blend knob allows for blending the direct signal with the effect signal

Free high and low knobs for ultra-wide tonal adjustment

Two output jacks available for normal output for a bass amp and line out for a balanced connection directly to a recorder or PA

The line out jack is also available that provides improved and modern sound that brings out new distinctiveness in tone

The newest constituent of the special edition X series Boss compact pedals that offer superior sound, looks and feel
Product details:
Brand: Boss

Model: BB-1X

Nominal input level: -20dbu

Input Impedance: 1M ohm

Nominal output level: output jack -20dbu/ line out -20dBu

Output impedance: line out jack 600 ohms/ output jack 1 k ohm

Recommended load impedance: output jack: 10 k ohms/ line out 600 ohms

Controls: Level knob, high knob, blend knob, pedal switch, drive knob, low knob

Indicator: check indicator

Connectors: input jack, output jack, line out jack (1/4 inch), AC adaptor

Power supply: carbon zinc battery, alkaline battery, and AC adaptor

Current draw: 54 mA

Expected battery life: approx 6 hours

Accessories: leaflet, owner's manual and alkaline battery

Width: 73 mm

Depth: 129 mm

Height: 59 mm

Weight: 450 grams
Similar Products
By The Brand
Explore By Categories