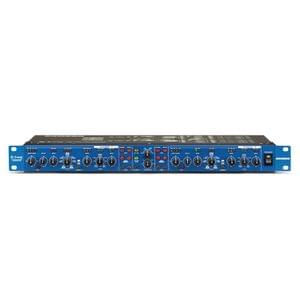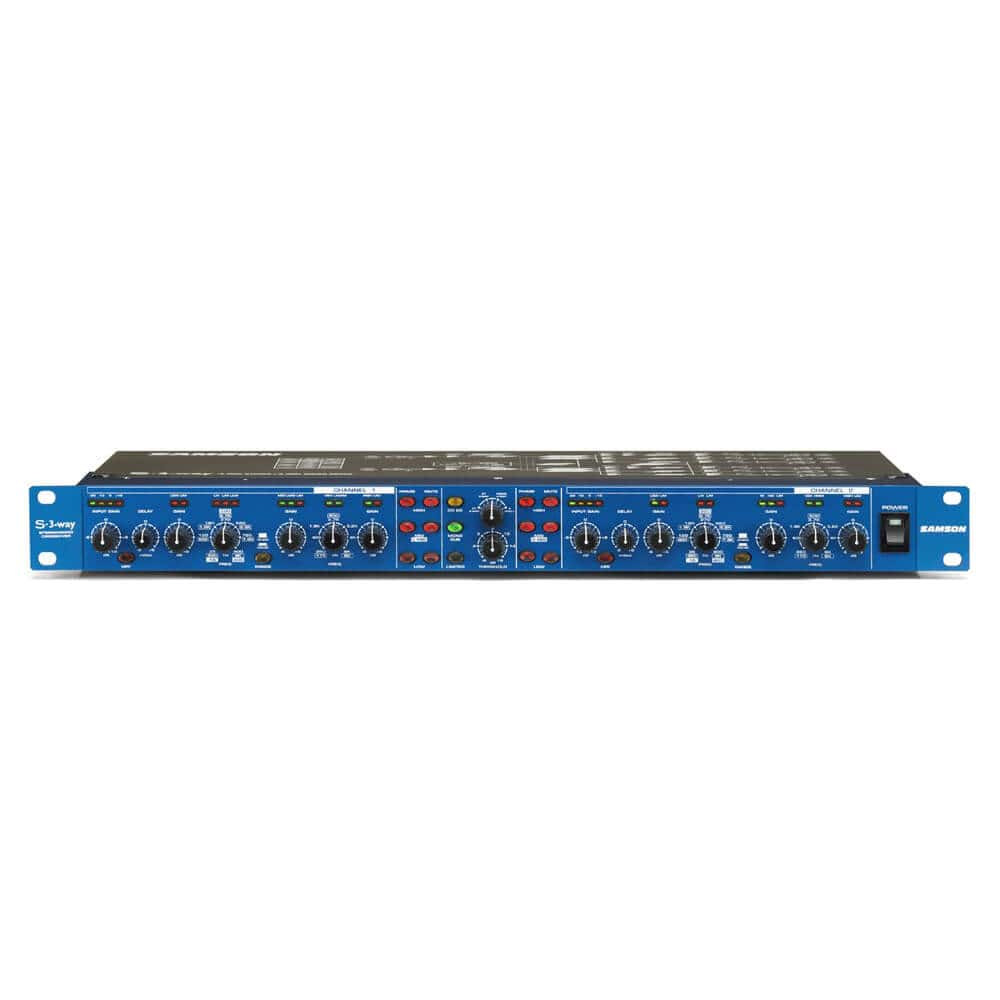 Samson S 3 Way Stereo Mono Crossover
All Orders Will Be Dispatched in Next 24 Hours.
money_offMRP: ₹ 23,129
new_releasesDiscount Available (1 %)
loyaltyYour Price : ₹ 22,898
line_style Category : BASS EFFECTS
star Rating: 5
nature (SKU : SAMSON_1600504600388)
local_shipping Free Shipping
Description
Samson S-3 Way Stereo Mono Crossover
---
Samson S-3 Way Stereo Mono Crossover is introducing in clever 2-way, 3-way and 4-way crossover with a variation. It's a comprehensive 2-way or 3-way stereo crossover. Although its mode is further switchable for application as a 4-way mono crossover.
---
Exceptional input gain features +/-12dB range with Peak indicators and LED metering. It also features a Low, Mid and High-Frequency outputs including +/-6dB of gain control. Respectively output combines a Mute switch for monitoring the specific frequency bands and a phase switch to change the phase of the output.
---
The first crossover point is sweepable in three ranges: from 35Hz to 800Hz, from 350Hz to 8kHz with the 10X-Multiplier switch engaged, or from 16Hz to 400Hz in 4 way low-mode. The second crossover point is sweepable from 175Hz to 4kHz or from 350Hz to 8kHz depending on the setting of the mode switch. This S 3-way also offers a Delay section with up to 2ms of delay to low-frequency time-align outputs for enhanced phase response of any PA system. S 3-way's global segment features a mutable threshold Limiter, a CD specialty (for constant directivity horns) and High Pass Filter.
---
Product Features:
Stereo 3-way, mono 4-way electronic full-featured crossover.

Phase switches invert the phase of specific outputs.

Flexible low-frequency delay for time aligning speaker stacks.

Mode indicator LEDs offer a smart visual display of operating mode.

Four Section LED input meter allows easy gain adjustment.

Perfectly link with-riley, 24 dB/octave filters.

Peak limiter with peak LED and independent threshold control.

Exceptional 41 position detent pots and backlit switches.

---
Product Details:
Brand: Samson

Model Number:

S 3 Way

Series: S Class

Type:

Crossover
Filter Type: Linkwitz-Riley

Operating Modes: switchable to mono 4-way, Stereo 2 or 3-way

Crossover Frequencies

(x10 setting), Mid/High - 350Hz to 8kHz

Mono mode: Low/Mid - 18Hz to 400Hz, Mid/High - 175Hz to 4kHz

---
Range

Input level: -12dB to +12dB

Band gain: -6dB to +6dB
Panel Switches

High Pass Filter

Mute

Phase

CD EQ

Limiter

Mono Sub
2 x XLR
6 x XLR
Input Level: +26dBu

Output Level: +26dBu
Response: 10Hz to 90kHz
>90dBu to >94dBu unweighted

1U rack, 8 ½ inch deep
Specialties: Built in Limiter with adjustable threshold
1-year manufacture warranty
Similar Products
By The Brand
Explore By Categories