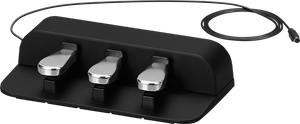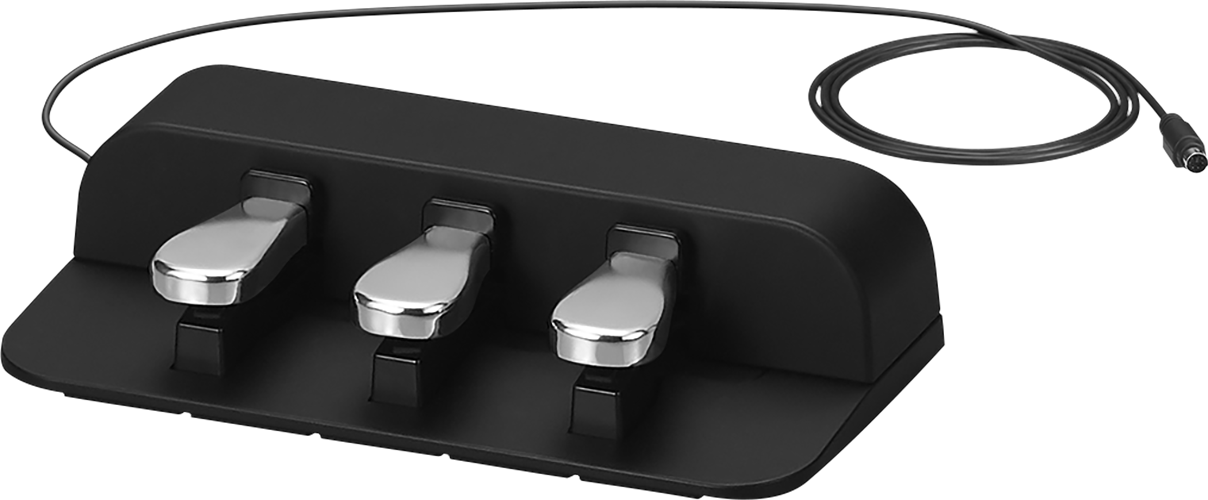 Casio SP 34 3 Pedal Board
All Orders Will Be Dispatched in Next 24 Hours.
offline_pin Brand :
Casio
line_style Category : SAMPLER And LOOPER PEDALS
star Rating: 5
nature (SKU : Casio_1598360120939)
local_shipping Free Shipping
Description
Casio SP-34 3-Pedal Board
---
Casio SP-34 3-Pedal Board is perfectly designed for your Casio's PX-S3000 and PX-S1000 digital pianos. It features a configurable soft, sustains, and sostenuto pedal functions and an extensive damper function that affects the response of a half-pressed pedal. Also gives all the pedal functionality of a legendary grand piano, including half-damper capability, in a compact design with non-slip rubber feet that stick to any surface.
---
Product Features:
Sustain, soft, and sostenuto 3-pedal board.

Invented for Privia Digital Pianos.

Extensive damper function simulates the response of a half-pressed pedal.

Supports half-damper function.

---
Product Details:
Brand: Casio

Model Number: SP-34

Type: 3-pedal Unit

Features: Sustain, Soft, Sostenuto

Number of Pedals: 3

Connectivity: 6-pin DIN plug

Compatibility: PX-S1000, PX-S3000

Dimensions: 30.99 x 15.39 x 6.91 cm

Weight: 997.9 Grams
By The Brand
Explore By Categories