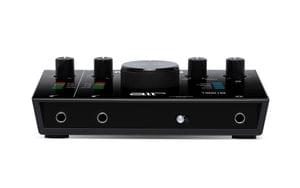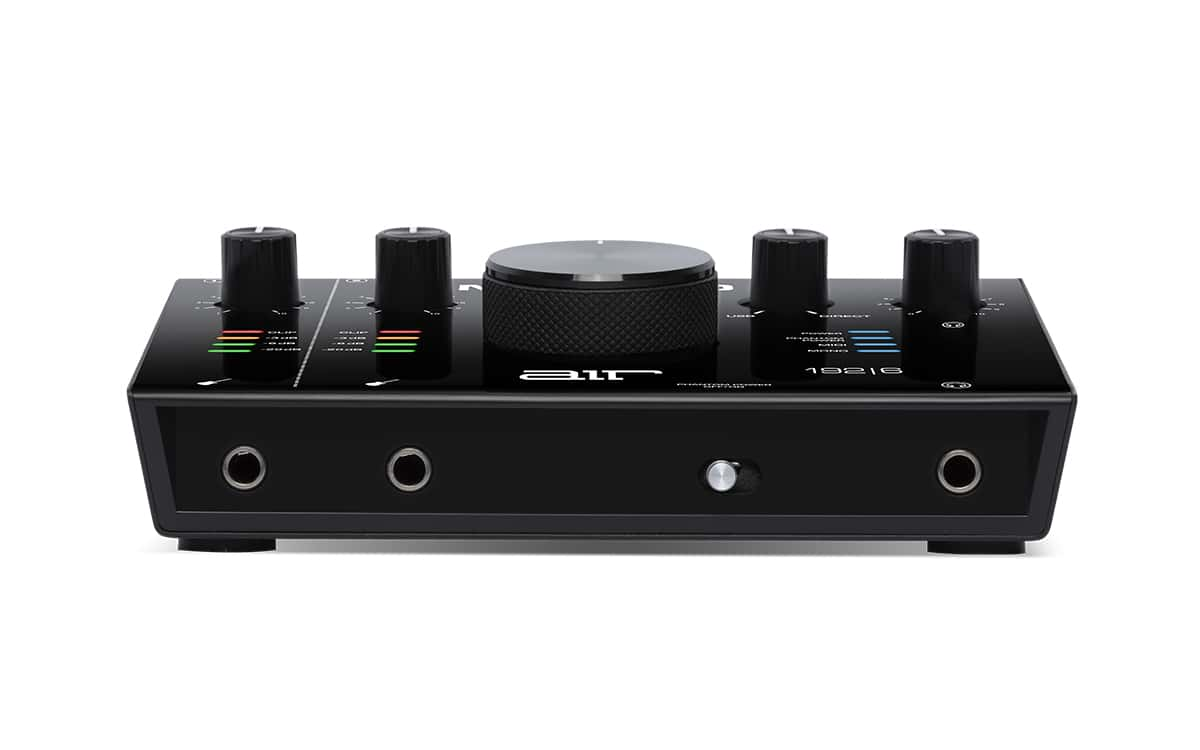 M Audio AIR 192X6 USB Audio Interface
All Orders Will Be Dispatched in Next 24 Hours.
money_offMRP: ₹ 19,000
new_releasesDiscount Available (1 %)
loyaltyYour Price : ₹ 18,810
line_style Category : Audio Interface
star Rating: 5
nature (SKU : M Audio_1598620133854)
local_shipping Free Shipping
Description
M-Audio AIR 192X6 USB Audio Interface
---
M-Audio AIR 192X6 USB Audio Interface is perfectly designed to create 24-bit/192kHz studio-quality recordings with an inherent and simple-to-use audio interface. It allows you to record 2 channels at one time with its two dedicated XLR+¼ inch balanced combo inputs. The 2 all-new ¼ inch instrument inputs uniquely designed increase and impedance stage to give the most authentic representation of a bass or guitar plugged directly into the interface. The 5-pin MIDI In and Out connections are added for connecting sequencers, synths, and other external MIDI gear.
---
It arrives full with a software bundle that features everything to acquire you started. Including 2 powerful DAWs to accommodate your production needs, also includes Pro Tools First Ableton Live Lite and M-Audio Edition. It also features a complete Virtual Instruments, Effects Plugin, and Loop package to cater to all your composition requirements. It also features Eleven Lite, 20 effect plugins, and AIR's Creative FX Collection. Among the added AIR Virtual Instrument plugins, you'll have a virtual drum machine, percussion, organ, synth, strings, and piano plugins to add world-class-sounding instruments to your songs with comfort.
---
While recording, you need to concentrate on achieving that precise moment, and getting the most reliable performance out of your composition and talent. No need to bogged down by Clicks, Pops, or latency. It does not only feature a monitor mix control for listening directly to the source inputs, offers with zero-latency technology however, it also features a high-speed USB connection for giving the lowest round trip latency (2.59ms) between your hardware and machine.
---
M-Audio engineers invented the Crystal Preamps to equip you with a low-noise, transparent preamp that ensures the most reliable sound from your microphones and carries your performance precisely the way you planned. This AIR 192X6 combines primary A/D converters for 24-bit resolution digital audio with an explosively effective range that takes each nuance and elegance of the performance.
---
Product Features:
24-bit/192kHz resolution for artistic recording and monitoring.

Hi-Speed USB circuitry for a most high-speed connection.

Class-leading round-trip latency of 2.59ms.

Ultra-pristine A/D converters and Transparent Crystal preamps for unique audio recording quality.

VU LED meters for dialing in the ideal level.

Flexible inputs: ¼ inch instrument inputs or XLR+¼ inch TRS combo

5-pin MIDI input/output for connecting virtually any external MIDI gear

Stereo ¼ inch headphone out; ¼ inch outs; with independent level control.

Sturdy metal chassis; large central controller for smooth volume adjustment.

USB/Direct control for coordinating between the input signal and the computer signal.

---
Software Included:
Pro Tools | First M-Audio Edition

Eleven Lite

AIR Creative FX Collection

AVID Effects Collection

AIR Music's Instrument Collection

Boom - Drum Machine

Vacuum - Monophonic Tube Synth

Mini Grand - Acoustic Pianos

Xpand!2 - Multitimbral Workstation
Live Lite
Loops 2GB Loop Library

---
Product Details:
Brand:

M-Audio

Model Number:

AIR 192X6
Mic Input 1 (balanced XLR)
Frequency Responce: 20 Hz – 20 kHz (+0.1 dB)

Dynamic Range: 104 dB (A-weighted)

Signal To Noise Ratio: 104 dB (+1.0 dBu, A-weighted)

THD+N: 0.003%

PREAMP EIN: -128 dBu (max gain, 150 Ω source, A-weighted)

Max Input Level: +1.5 dBu

Gain Range: 55 dB

---
Line Input 1 (balanced 1/4 Inch [6.35 mm] TRS)
Frequency Responce: 20 Hz – 20 kHz (+0.05 dB)

Signal To Noise Ratio: 101 dB (1 kHz, +4 dBu, A-weighted)

THD+N: 0.002%

Max Input Level: 16 dBu

Gain Range: 55 dB
Inst Input 2 (unbalanced 1/4 Inch [6.35 mm] TS)
Frequency Responce: 20 Hz – 20 kHz (+0.05 dB)

Dynamic Range: 100 dB (A-weighted)

Signal To Noise Ratio: 98 dB (+ 4 dBu, A-weighted)

THD+N; 0.005%

Max Input Level: 6 dBu

Input Impedance: 1 MΩ

Gain Range: 24 dB
Main Outputs, L and R (balanced, differential 1/4 Inch [6.35 mm] TRS)
Frequency Responce; 20 Hz – 20 kHz (+0.06 dB)

Dynamic Range / Signal To Noise Ratio: 102 dB (A-weighted)

THD+N: 0.005%

Max Output Level: +13 dBu (1 kHz, -1 dBFS)
Headphone Output (impedance-balanced 1/4 Inch [6.35 mm] TRS)
THD+N: 0.005%

Output Impedence: 10 Ω
General
Power; USB-bus-powered

Dimensions: 8.0 x 6.0 x 2.76 inches (20.42 cm x 15.24 cm x 7.0 cm)

Weight: 2.0 lbs. 0.9 kg

Manufacturer Warranty: 1 Year
Similar Products
By The Brand
Explore By Categories