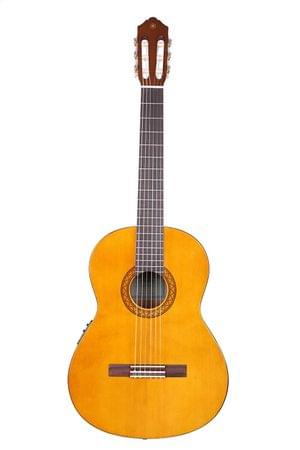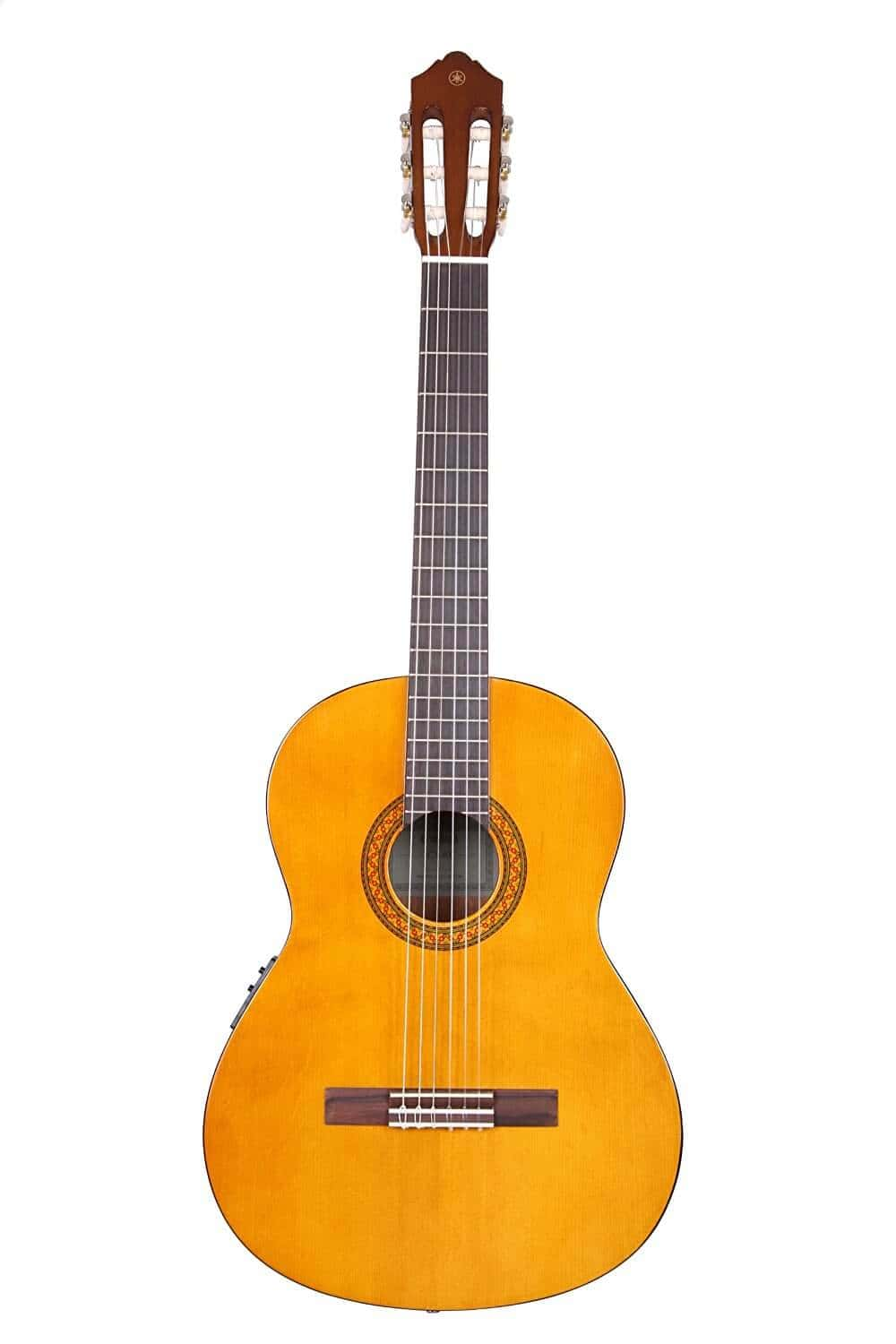 Yamaha CX40 Natural Classical Guitar
All Orders Will Be Dispatched in Next 24 Hours.
money_offMRP: ₹ 12,990
new_releasesDiscount Available (10 %)
loyaltyYour Price : ₹ 11,691
line_style Category : CLASSICAL GUITAR
star Rating: 5
nature (SKU : YAMAHA_1558446856107)
local_shipping Free Shipping
home Cash On Delivery Available
Description
Yamaha CX40 Natural Electro-Acoustic Classical Guitar
Yamaha CX40 is the electric version of Yamaha C40 Electro-Acoustic classical guitar. Despite of outstanding quality, tone and full-size electro classical models, this guitar is really inexpensive. It has traditional finish with 52mm width neck and sound whole decoration finish for improved durability and variety of techniques to play along with classical music songs. Its top level sound quality, performance and playability make this the best-selling CG classical guitar in the market. The series comes with natural finish and feel to provide you a proper classical guitar tone. The guitar has high quality ultra-thin Gloss finish and all the classic features that a classical guitarist seeks for. With lots of bold tones and balance from low to high ones, this model is indeed the perfect classical guitar for you.
Yamaha CX40 can surround the entire room with soft and intimate music. This Electro-Acoustic classical nylon-string creates solid, sensitive tone and crisp sustain that brings clarity to your chords and emits eminent tone which is frequently recommended for finger style and light flat-picking. With such great combinations, Yamaha CX40 offers guitarists a super-reasonable rock guitar range, amazing built-in quality and classic design theme.
---
Product Features:
Built-in pickup.

Ideal for Beginners.

Traditional classical size and feel.

High-quality ultra-thin finish.

Passive preamp with volume and tone knobs.

Award-winning

Electro-Acoustic

Classical Guitar.

Recommended by teachers & players worldwide.

Quality Tonewoods & Outstanding Value.
Product Description:
Brand: Yamaha

Model Number: CX40

String Type: Nylon

Colour: Natural,

high gloss

Output Wattage:

180 watts

Proficiency Level: Beginner

Neck: Nato

Finger Board: Rosewood

Bridge: Rosewood

Finger Board Width: 48 mm

Size:

4/4

Power Source:

AC

Wattage:

60 watts

Number of Strings: 6

Nut width: 52 mm

Body depth: 43 - 100 mm

Scale: 650 mm (25.59")

Product Weight: 1.5 Kg

Product Dimensions:

102 x 46 x 13 cm
Similar Products
By The Brand
Explore By Categories