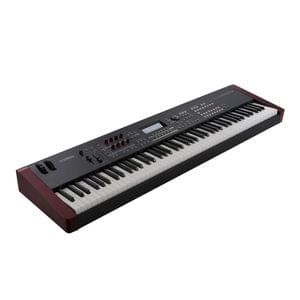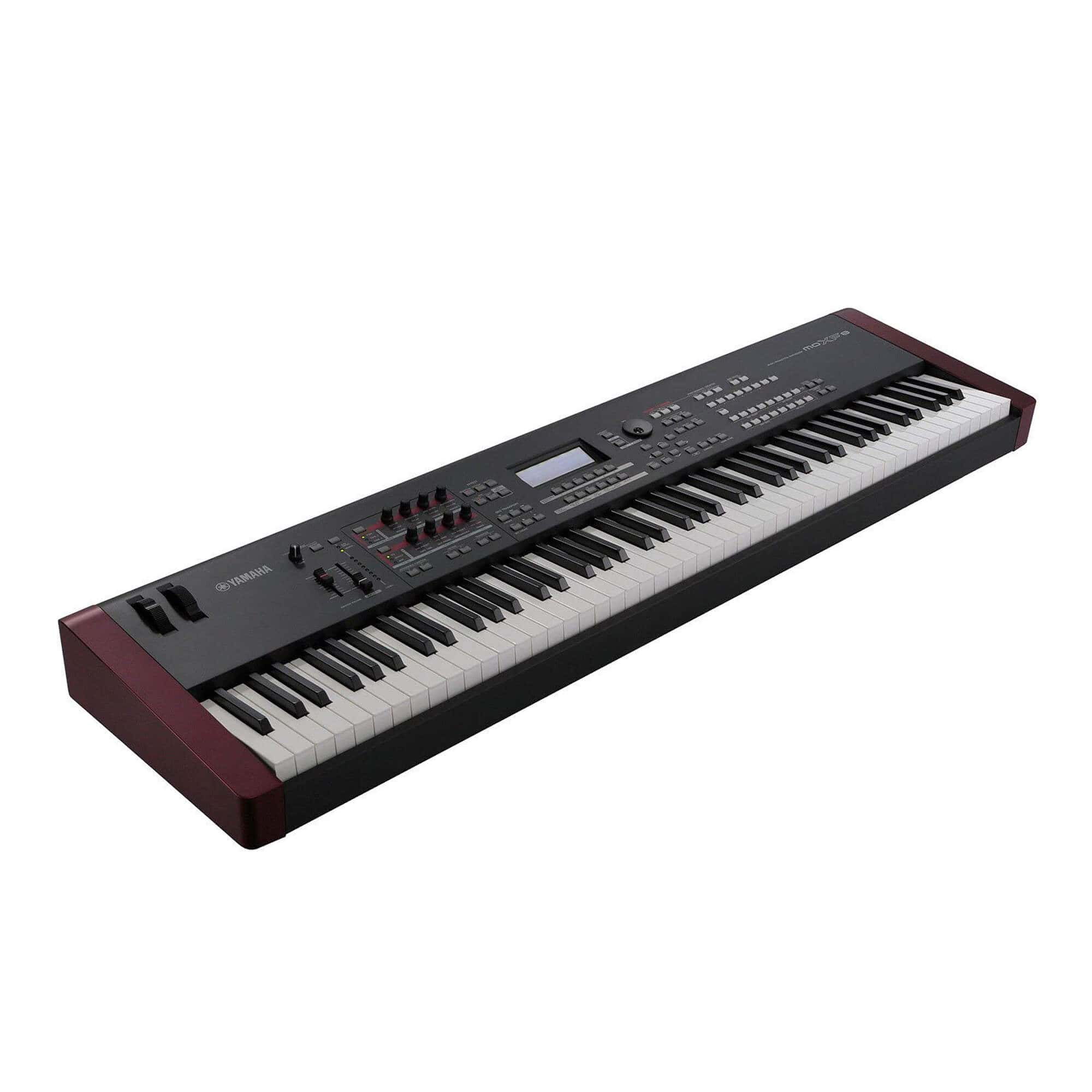 Yamaha Motef Mox F8 Synthesizer
All Orders Will Be Dispatched in Next 24 Hours.
line_style Category : SYNTHESIZER
star Rating: 5
nature (SKU : prod_1418)
local_shipping Free Shipping
sync_disabled(discontinued)
Description
Yamaha Motif Mox F8 Synthesizer:
The Yamaha MOX F8 Synthesizer consolidates a MOTIF XF sound engine and Flash memory expandability, a MIDI keyboard controller with extensive DAW and VST control, USB Audio/MIDI interfacing, onboard sequencing, and an extensive DAW / VST software bundle.
---
A Creation of Sounds from a Decade of Motifs
The popular MOX Series with the advanced MOTIF XF technology by combining more sounds, enhanced effects and balanced a Flash board choice slot. Because it's fit with MOTIF XF and MOX data, MOXF has a large selection of sound and individual libraries and optional software accessible right away.
MOTIF XF sound engine
The finely-detailed reproduction of even very detailed refinements has resulted in exquisitely crafted piano voices that will convince even the most exacting players. Now including a huge total of 741 MB of waveforms and highlighting all-new content. The MOXF appears 136 new voices including the magnificent S6 grand piano, keyboard sounds such as clavinets and organs and a variety of new sounds from styles as diverse as orchestral and hip-hop.
Flash memory expandability
The MOXF is compatible with the sound content improved for the MOTIF XF and MOX. The elective Flash board lets you add up to 1 GB of new units to your MOXF to customize and tailor your sound arranged to your needs.
Performance mode to improve your creativity
Performance mode provides you to connect multiple Voices together (up to 4 parts) and play them on one MIDI channel so that you can perform dynamic layer sounds or even solos along with drums and bass backing tracks.
Built-in sequencer to give shape to your inspiration
MOXF features a built-in sequencer that lets you perform high-quality music externally the necessary for a computer or any other external devices. This powerful tool suggests both real-time recordings, which records your performance data as you perform it and step recording, which is fit for reporting precise phrases or other delicate passages.
A complete suite of bundled software
These combine the MOXF Editor for complete editing of voice and combining parameters, MOXF Remote Editor, a useful tool that lets you select and create control templates for your favourite VST instruments and Remote Tools, which delivers integration with Cubase software amazingly simple.
A unique USB cable for both Audio and MIDI connections
A single USB cable is all you want to transfer both audio and MIDI data within the MOXF and your computer. The MOXF features a built-in 4-in 2-out USB audio interface so you can record its internal sounds and two dedicated audio inputs that can be managed to achieve guitars and vocals all recorded immediately to your computer.
Music production with Cubase AI 8
Because the MOXF emphasises both a MIDI and an audio interface you can record up to 32 audio and 48 MIDI tracks. You can balance connect an analogue mixer, microphone or guitar to the analogue inputs, you can register any instrument to your computer via the MOXF.
Controlling DAW software
The MOXF has a unique remote mode for managing DAW software that supports you to use the buttons on its panel to begin and close software windows, add instrument tracks and select VST instruments.
YC-3B Tone Wheel Organ VST
YC-3B is a VST Instrument that generates the classic sound of tonewheel organs. It suggests 64 different preset sound programs that you can also manage to generate your own original sounds, which you can then save as VST presets.
Easy operation and comprehensive controls
With Performance Creator, you can surely build up layer or split performances with a unique button press. Start with a voice you like and then press LAYER to have the MOXF choose a proper layer sound.
---
Product Information:
Brand: Yamaha
Model Number: MOX F8
Keyboard: 88 keys, GHS keyboard (Initial Touch)
Tone generator: AWM2, with Expanded Articulation
Maximum Polyphony: 128 notes
Multi Timbral Capacity: 16 parts, A/D input part
Wave: 741MB, 3 977 waveforms
Voices: GM: 128 Normal Voices + 1 Drum Kit, User: 384 Normal Voices + 32 Drum Kits, Preset: 1,152 Normal Voices + 72 Drum Kits.
Performance: User: 256 (up to 4 parts)
Filter: 18 types
Note Capacity: Approx. 226,000 notes
Note Resolution: 480 ppq (parts per quarter note)
Maximum Polyphony: 124 notes
Tempo: 5 – 300
Songs: 64 Songs, Mixing Voices: 16 Voices per Song/Pattern, Mixing Templates: 32 for all Songs and Patterns
Patterns: 64 Patterns, Measures: 256 maximum
Phrases: User Phrases: 256 per Pattern
Scene Memory: 6 per Song
Width: 1,320mm (52")
Height: 168mm (6.6")
Depth: 405mm (16")
Weight: 14.9 kg (32.8 lbs.)
Display: 240 x 64 dot, backlit LCD
Power Supply: 13W
Similar Products
By The Brand
Explore By Categories