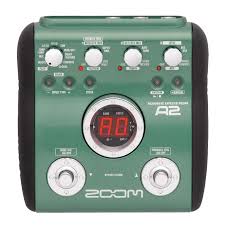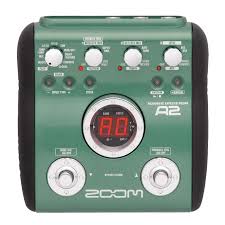 Zoom A2 with Adaptor Acoustic Effect Pedal
All Orders Will Be Dispatched in Next 24 Hours.
line_style Category : EFFECT PEDALS
star Rating: 5
nature (SKU : prod_1912)
local_shipping Free Shipping
sync_disabled(discontinued)
Description
Zoom A2 with Adaptor Acoustic Effect Pedal:
The Zoom A2 has a rich and detailed tone of an acoustic Guitar which is made with delicate triole harmonic guitar string, high quality feet and body. It incorporates 24 bit sampling with sophisticated sound modelling technology to add a list body tone to performance while recording. The resonance of the device is stored very well,even when it is played through an amplifier or PA speaker. This allows natural production of sound which pleases the ears of listeners.
---
Down below are the specifications for the product-
32 bit Architecture.
Multi effect device
Smooth and detailed signal processing.
Powerful DSP.
96 KHZ sampling.
6 band line equaliser
12 acoustic guitar sound characters
Similar Products
By The Brand
Explore By Categories