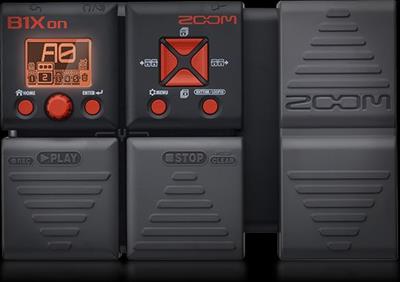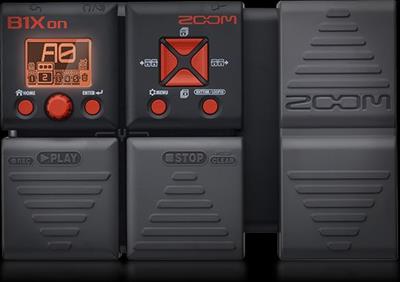 Zoom B1Xon Bass Effect Pedal
All Orders Will Be Dispatched in Next 24 Hours.
line_style Category : EFFECT PEDALS
star Rating: 5
nature (SKU : prod_1727)
local_shipping Free Shipping
home Cash On Delivery Available
Description
Zoom B1Xon
The Zoom B1Xon Bass Effect Pedal allows dozens of DSP outcomes and amp patterns, plus effects chaining, onboard chromatic tuner, rhythm models, looping, even a built-in expression pedal. Use the pedal for-profit drive or sound, to add wah or filtering or to affect delay time or modulation rate.
---
An onboard chromatic tuner maintains all standard bass tunings and a Looper point supports you to record up to 30 seconds of CD-quality audio. Loop length can be set each manually or to a preset estimate of quarter notes and you can loop to any rhythm design, with automatic quantization that guarantees seamless start and end times.
---
Complex multi-effects made easy:
The B1Xon not only enables you to select and edit any of its onboard effects, But It also allows you to do up to 5 of them together, chained commonly in any order you like. This set of power and versatility means that you can produce rich, multiple effects within the unit itself instead of becoming to use many pedals.
---
Rhythms:
Rhythm practice is an essential part of every bassist's craft. The B1Xon Rhythm function makes it simple and fun to do. The Rhythm function can also be done in conjunction with the Looper function.
---
Power Functions:
The B1Xon appears on just 4 AA batteries- both alkaline and rechargeable NiMH. It can be powered from an arbitrary Zoom AD-16 AC adapter or via USB.
---
Using the B1Xon expression pedal
The B1Xon's built-in expression pedal supports you to fix any selected parameter in real time. You can use it to gain drive or volume, to add wah or filtering, to change delay time or modulation speed, a variety of other parameters.
---
Product Information:
Number of effects: 105
Number of simultaneous effects: 5
Number of patch memories: 100
Sampling frequency: 44.1 kHz
A/D conversion: 24-bit, 128× oversampling
D/A conversions: 24-bit, 128× oversampling
Signal Processing: 32-bit floating point & fixed point
Signal Processing: 32-bit floating point & fixed point
Display: Backlit dot matrix LCD
S/N (input conversion noise): 119dB
Battery Type: AA size (LR6) battery x 4
USB: Firmware update, bus power
External Dimensions: 154.8mm(D) x 237.0mm(W) x 50.0mm (H)
Weight: 640g (without batteries)
Similar Products
By The Brand
Explore By Categories