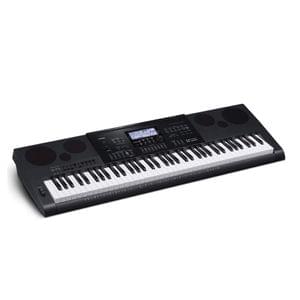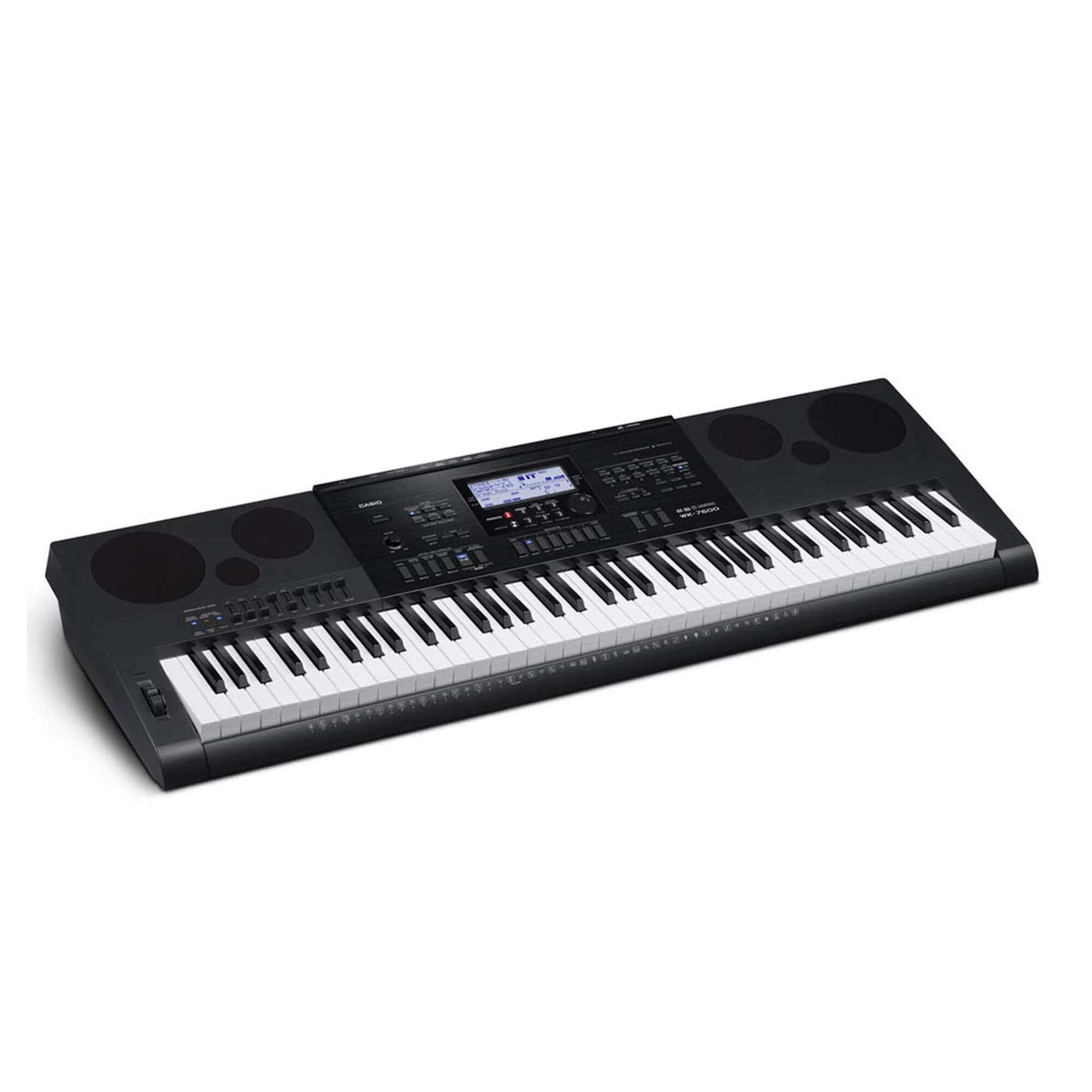 CASIO WK 7600 ELECTRONIC KEYBOARD
All Orders Will Be Dispatched in Next 24 Hours.
money_offMRP: ₹ 31,995
new_releasesDiscount Available (13 %)
loyaltyYour Price : ₹ 27,836
offline_pin Brand :
Casio
line_style Category : Portable keyboard
star Rating: 5
nature (SKU : prod_1058)
home Cash On Delivery Available
Description
CASIO WK-7600 Features
· 260 Rhythms
· 64 polyphony
· 820 Tones
· 2 sensitivity levels
· 76 keys
· Recorder
· 5 demo tunes
Tone Editor
You can have instant access to editing mode by using tone editor button. This also allows the player to edit and adjust the built-in tones which can be used later during a live performance.
Drawbar organ function
The drawbar organ tones are built-in and these can be edited. Percussion could be added and real-time sounds could be created while playing the piano.
Registration
Tones and current setup could be saved so that you can use them later for recalling. This function makes CASIO WK-7600 a great instrument for live stage performance.
Multiple Digital effects
Various digital effects could be added which enhances the sound and quality. These can be recorded and used later for recalling.
Equalizer
The player can use the equalizer function for more lively sound and treble range.
Song Sequencer
This piano supports both step recording and real-time recording. You can also convert complete recordings to SMF format.
Warranty Conditions - 3 Years Manufacturing Warranty.
Adaptor – Included With WK-7600
Similar Products
By The Brand
Explore By Categories