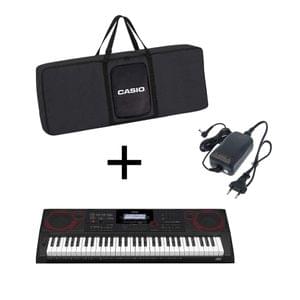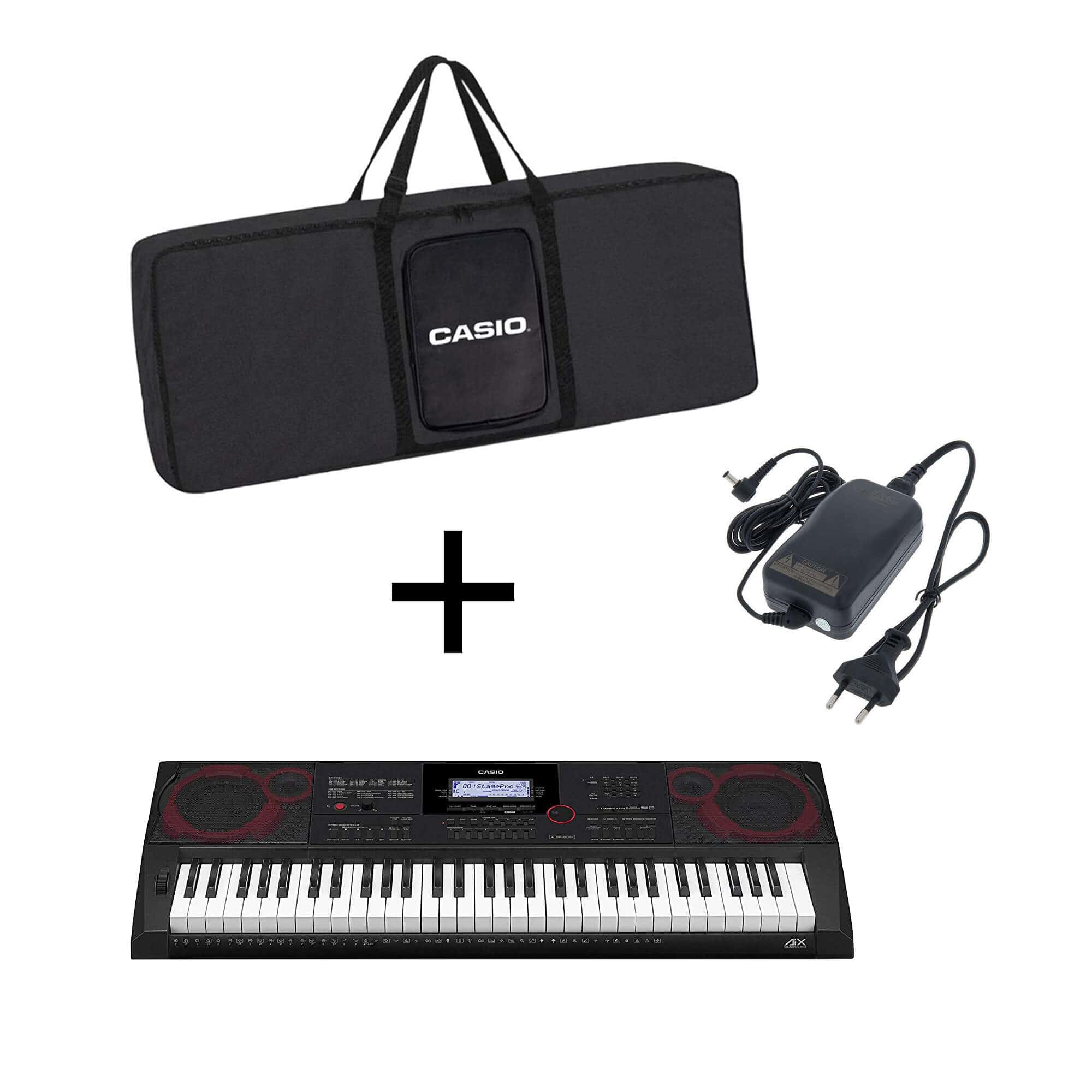 You Will Get 3 Years Hassle Free Warranty If You Buy From Us
Casio CT-X8000IN Electronic Indian Keyboard
Call Us To Get More Discount On This Product
All Orders Will Be Dispatched in Next 24 Hours.
money_offMRP: ₹ 18,995
new_releasesDiscount Available (14 %)
loyaltyYour Price : ₹ 16,336
offline_pin Brand :
Casio
line_style Category : Portable keyboard
star Rating: 5
nature (SKU : Casio_1547380396770)
local_shipping Free Shipping
home Cash On Delivery Available
3 Years Warranty Valid in India on Keyboard & Adaptor Free
Description
Casio CT-X8000IN Indian Keyboard
Casio presents the new keyboard comprising brilliant features for those who love music. Casio CT-X8000IN Indian Keyboard is designed with a striking feature for enhancing musical performance, thus making this instrument fit for one and all.
---
It's a high-grade model which has multiple features and is capable of creating advanced musical works. Here are the top features offered in Casio CT-X8000IN Indian Keyboard:
64 notes
Touch response keys
Master effects
DSP Effects & Tones
30 built-in songs
USE Memory songs
USB flash drive supported
10 User recorder songs
250 built-in rhythms
800 built-in tones
57 SFX Voices
43 Indian tones
30 Indian rhythms
235 one-touch presets
310 Music Presets
Phrase Pads
42 channel Mixer function
17 track MIDI Recorder
Multiple controllers, including pitch blend wheel
Arpeggio function
Power jack
Weight: Approximately 7Kg
AC Adaptor: Included
Power Adaptor: 12watt
Power consumption: 8watt
Product Dimension: LxBxH 95x38x11Cms
---
Rich & Expressive sound
Casio CT-X8000IN Indian Keyboard is a model under the CT-X series, which have AiX sound source. This produces a huge variety of sound qualities, including clear high tones and powerful bass tones. This keyboard has an exceptional computing power of high performance and produces sounds with the natural charm as found in acoustic instruments.
Dynamic tone changes also help in creating sensations and give depth to your music. The rich and expressive quality of sound is because of the amazing features which Casio CT-X8000IN Indian Keyboard has. The standard ensemble delivers distinct sound for a fully expressive performance.
---
High-performance speakers and amplifiers
Casio CT-X8000IN Indian Keyboard has a high output amplifier for superior sound production. Heavy bass is also there for enhanced sound effects. The impact of music is also enhanced with the high-performance speakers in Casio CT-X8000IN Indian Keyboard. Low frequency is emphasized and the sound gets more depth because of these powerful speakers and impressive music system.
Be quick to order this Keyboard from Casio which contains endless features that will make your performance terrific.
Similar Products
By The Brand
Explore By Categories