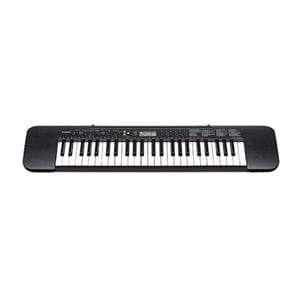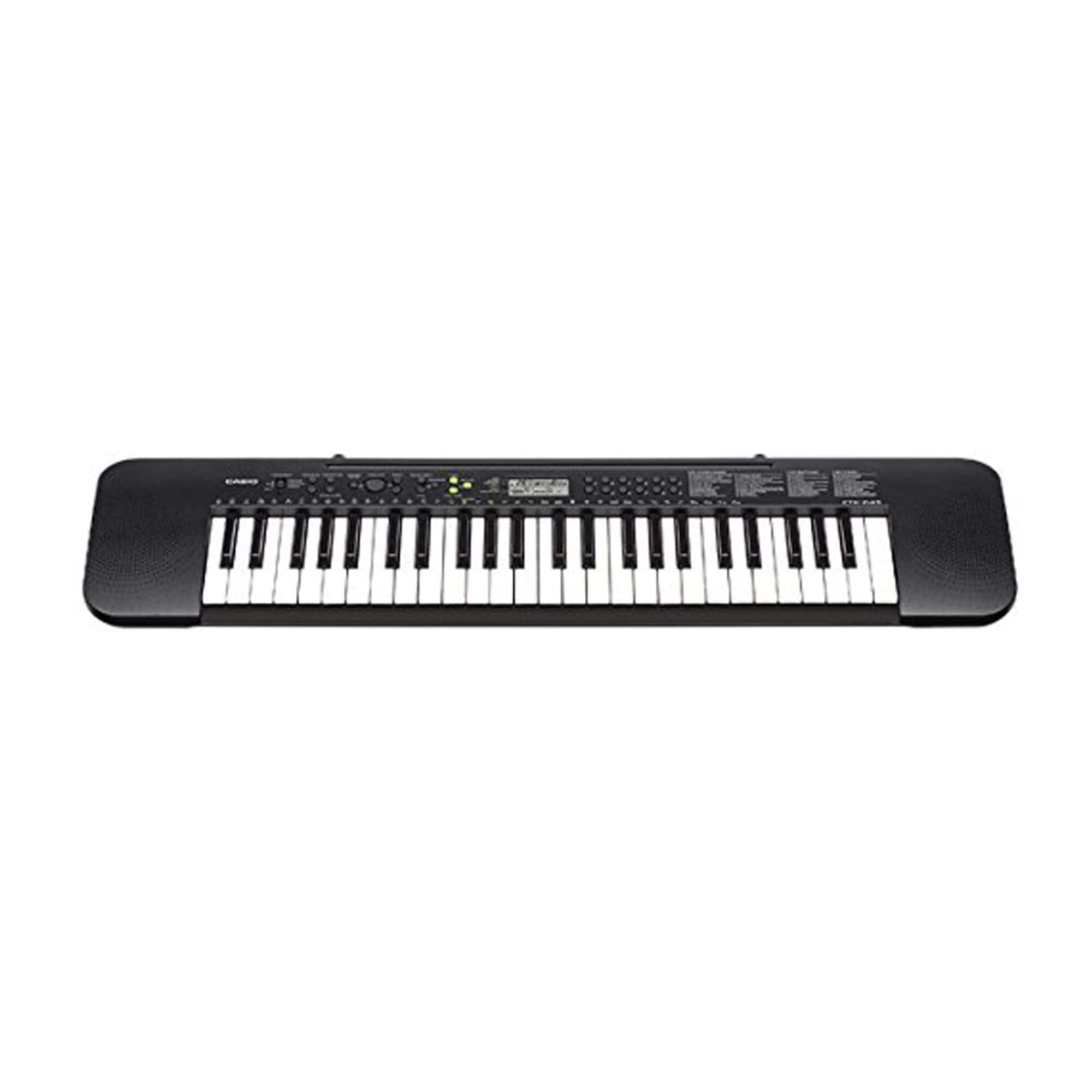 Warranty Card Comes With the Keyboard
Casio CTK 245 Keyboard
3 Years Warranty on Keyboard & LAD 6 Adaptor is Free
All Orders Will Be Dispatched in Next 24 Hours.
money_offMRP: ₹ 5,395
new_releasesDiscount Available (11 %)
loyaltyYour Price : ₹ 4,802
offline_pin Brand :
Casio
line_style Category : Portable keyboard
star Rating: 5
nature (SKU : prod_1060)
local_shipping Free Shipping
home Cash On Delivery Available
Description
Casio CTK- 245 Electronic Keyboard
High-quality sound, finger fit keys and LCD display are offered by Casio CTK-245. You can combine serious learning with fun playing by using this keyboard. Features present in the keyboard are suitable for those who like to play professionally. Keys are full sized and are similar to the piano keys which give better playing experience.
Built in Song Bank
The keyboard supports 50 song bank tunes that are built-in. Songbook is provided to players which is a perfect accessory to make keyboard playing more interesting.
Powerful speakers
High quality sound is ensured, because the speakers are powerful enough to produce loud, clear & melodious music. Speakers are provided at either sides of the keyboard for more intense, enjoyable music experience.
LCD Display
The little monitor displays the tunes, tones, tempo and all other details while the music is being played. This is easily readable because of the high quality LCD display.
Best Features:
· 100 patterns, 100 tones
· Tuning Control
· Lesson function
· Auto accompaniment, Modes
· LCD Display
· 50 Song Bank controller
These features make this keyboard highly useful for everyone. An enticing musical experience is promised to players by Casio CTK-245.
Warranty Conditions - 3 Years Manufacturing Warranty
Adaptor – Worth 395/- Rupees adaptor Included With CTK-245.
Similar Products
By The Brand
Explore By Categories