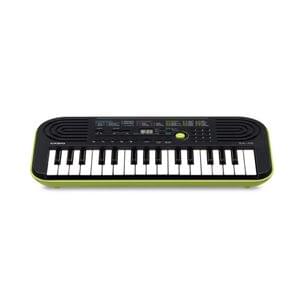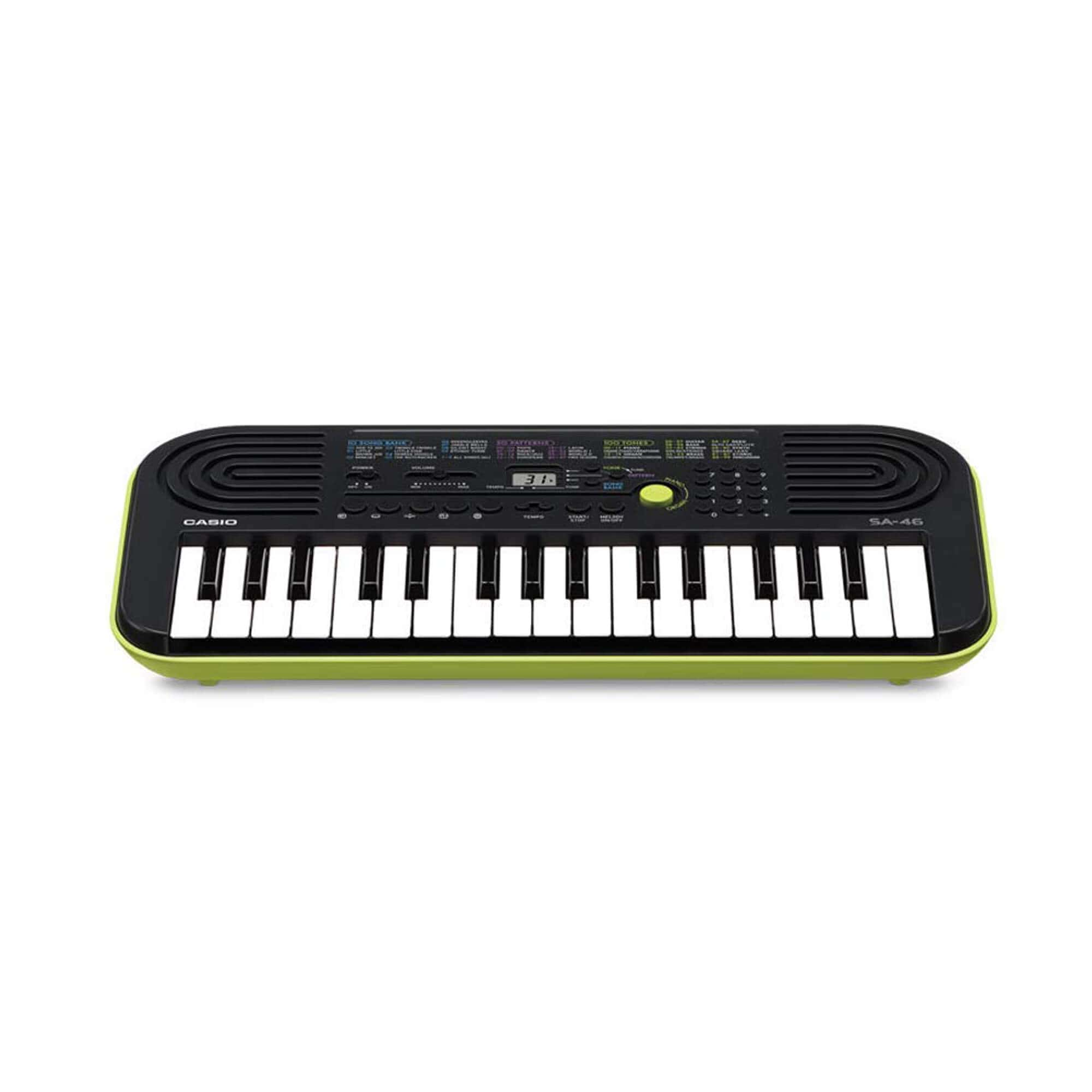 You Get 3 Years Hassle Free Warranty If You Buy From Us
Casio Sa 46 Musical Electronic Keyboard
3 Years Warranty Valid in India on Keyboard
All Orders Will Be Dispatched in Next 24 Hours.
money_offMRP: ₹ 2,495
new_releasesDiscount Available (6 %)
loyaltyYour Price : ₹ 2,345
offline_pin Brand :
Casio
line_style Category : Portable keyboard
star Rating: 5
nature (SKU : prod_1020)
home Cash On Delivery Available
Description
Casio SA 46 Electronic Keyboard
Casio SA 46 is perfect for those who love pleasant, soothing music. The most brilliant features of this electronic keyboard include:
50 Rhythms

100 Tones

LCD Display Screen

8 note polyphony

32 mini keys
Not just these, but several other features can be found in this high-quality electronic keyboard like simple tone selection, 5 drum pads, and easy portability. You will find 100 tones and 10 song bank tunes, along with 50 patterns which include 5 Indian ones for Indian players. Corresponding drum sounds can be produced by tapping on the drum pads.
Organ tone button, maximum polyphony up to 8 notes, readable display, melody on & off, tuning control, supports mini stereo jack and accessory like songbook.
Special Feature
Designed especially for Indian players, this electronic keyboard offers awesome Indian patterns. You can enjoy 5 patterns which deliver Indian rhythmic sounds when played.
Amazing Built-in-songs
You can play and enjoy the numerous built-in songs that include jingle bells, nutcracker, ode to joy, ethnic tune, Yankee Doodle, little brown jug and several others. These are some of the most popular songs and kids would love to listen to them while playing this mini keyboard.
Warranty - 3 Years
Adaptor - Not Included
Similar Products
By The Brand
Explore By Categories