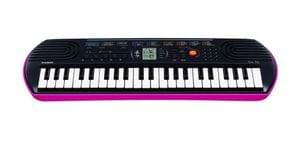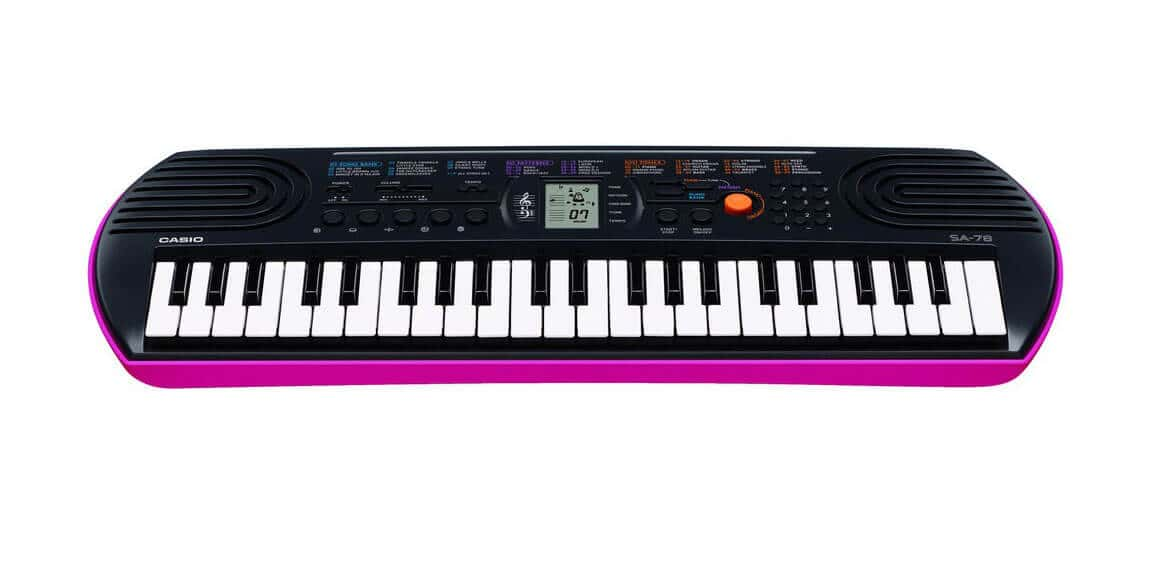 You Get 3 Years Hassle Free Warranty If You Buy From Us
Casio Sa 78 Musical Electronic Keyboard
3 Years Warranty on Keyboard & LAD 6 Adaptor is Free
All Orders Will Be Dispatched in Next 24 Hours.
money_offMRP: ₹ 3,595
new_releasesDiscount Available (10 %)
loyaltyYour Price : ₹ 3,236
offline_pin Brand :
Casio
line_style Category : Portable keyboard
star Rating: 5
nature (SKU : prod_1025)
local_shipping Free Shipping
home Cash On Delivery Available
Description
Casio SA 78 Musical Electronic Keyboard
Casio SA 78 is one of the most sought-after musical electronic keyboard. It offers several features to the player and promises a perfect musical experience. Simple tone selection, Organ/ piano tone button, built in tune, LCD display is among the top features of SA 78.
Features:
· 8 Notes Polyphony
· 50 built-in patterns
· 10 Song bank
· 44 Mini-sized keys
· Easy tone selection
· Indian percussion sounds
Portability
The built-in grip gives better portability which is useful for many players. This electronic keyboard can be easily carried because of its design and lightweight. Also, the design of the keyboard is suitable for beginners and even for kids.
Tone selection
Simple and easy tone selection allows better playing experience. The lesson function is highly suitable as the melody part of any built-in tune could be turned off with simple operation. 2 Indian percussion tunes are also offered in this brilliant musical instrument which is suitable for all.
Clear Display
The LCD display is provided for clear readability of tempo, song number, a note played, rhythm and note. While playing the keyboard, you can check the any of these on the LCD which clearly displays everything to the user.
Warranty Conditions - 3 Years Manufacturing Warranty
Adaptor – Worth 395/- Rupees adaptor Included With SA-78.
Similar Products
By The Brand
Explore By Categories