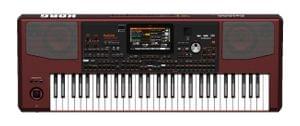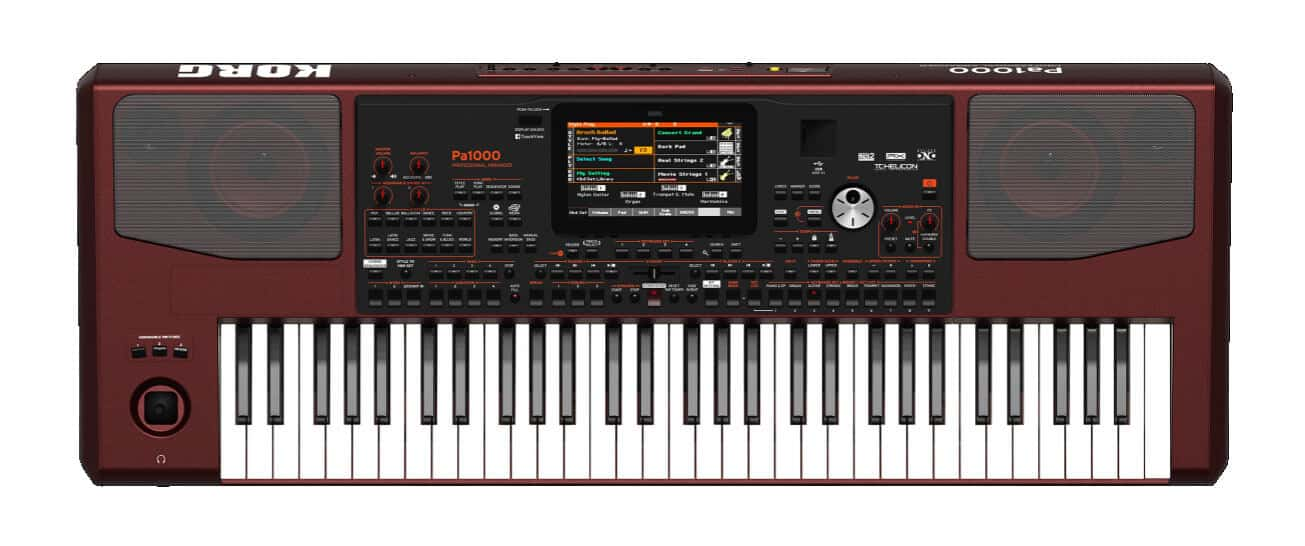 Korg PA 1000
All Orders Will Be Dispatched in Next 24 Hours.
money_offMRP: ₹ 172,500
new_releasesDiscount Available (21 %)
loyaltyYour Price : ₹ 136,275
line_style Category : Workstation
star Rating: 5
nature (SKU : prod_2425)
local_shipping Free Shipping
Description
Korg PA 1000 Features:
High-quality keys

Easy to use

430 musical styles

Useful break patterns

Slim, Powerful design

EDS-X sound engine

Speaker emulation

24 usable oscillators
Studio quality effects
Korg PA 1000 offers the best music library to the player. Various accompaniment tracks are provided so that these can be used for enhancing the musical effects in a song or track. Over 148 effect types are provided which include amp, simulations, cabinet simulators, vintage stompbox, delays and reverbs.
Pure Guitar sound
You can connect the guitar to the instrument by using the input provided. Best guitar effects can be added and the original natural sound of your guitar can be enhanced by using the Guitar FXs feature. You can add sounds of best quality studio reverbs, delay pedals, chorus, realistic distortion, and all tube amplifiers.
Sequencer function
You can play backing sequences with graphics and enriched lyrics. Marker function is also provided which helps in directly jumping to given position in a song. Korg PA 1000 can record the entire performance, which makes it perfect for professional players who wish to recall their performing moments. These recordings can be stored in the external USB device or the internal memory.
Warranty – 1 Year Limited Manufacturing Warranty.
Similar Products
By The Brand
Explore By Categories