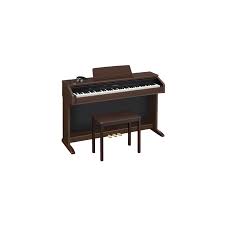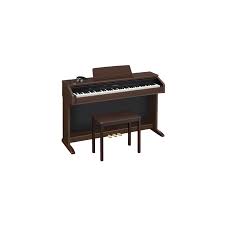 CASIO AP 260 DIGITAL PIANO
All Orders Will Be Dispatched in Next 24 Hours.
money_offMRP: ₹ 67,995
new_releasesDiscount Available (11 %)
loyaltyYour Price : ₹ 60,516
offline_pin Brand :
Casio
line_style Category : Digital piano
star Rating: 5
nature (SKU : prod_1087)
Description
Casio AP 260 Digital Piano Features
· Tri-sensor keyboard
· AiR sound source
· Sound technology
· Damper resonance
· Concert Play
· Music Library
· Slide-type keyboard cover
· Auto power off
· Duet Mode
Concert Play
10 Live orchestra performances are already installed in the keyboard. This feature helps the player to enjoy as if he is actually participating in some amazing performance.
Duet Mode
This mode allows two players to play on the same range. This mode is helpful for practicing and learning lessons. Now you can jam up with your partner or enjoy playing with another artist.
Music Library
The lesson feature can be used by the player by using the music library which has 60 songs. Apart from this 10 user loaded songs are also present in CASIO AP 260.
Hammer action keyboard
The keyboard has an amazing hammer action feature which allows the player to have the perfect sound timing. This kind of unique sound timing is seen in grand pianos.
Warranty Conditions - 3 Years Manufacturing Warranty.
Similar Products
By The Brand
Explore By Categories