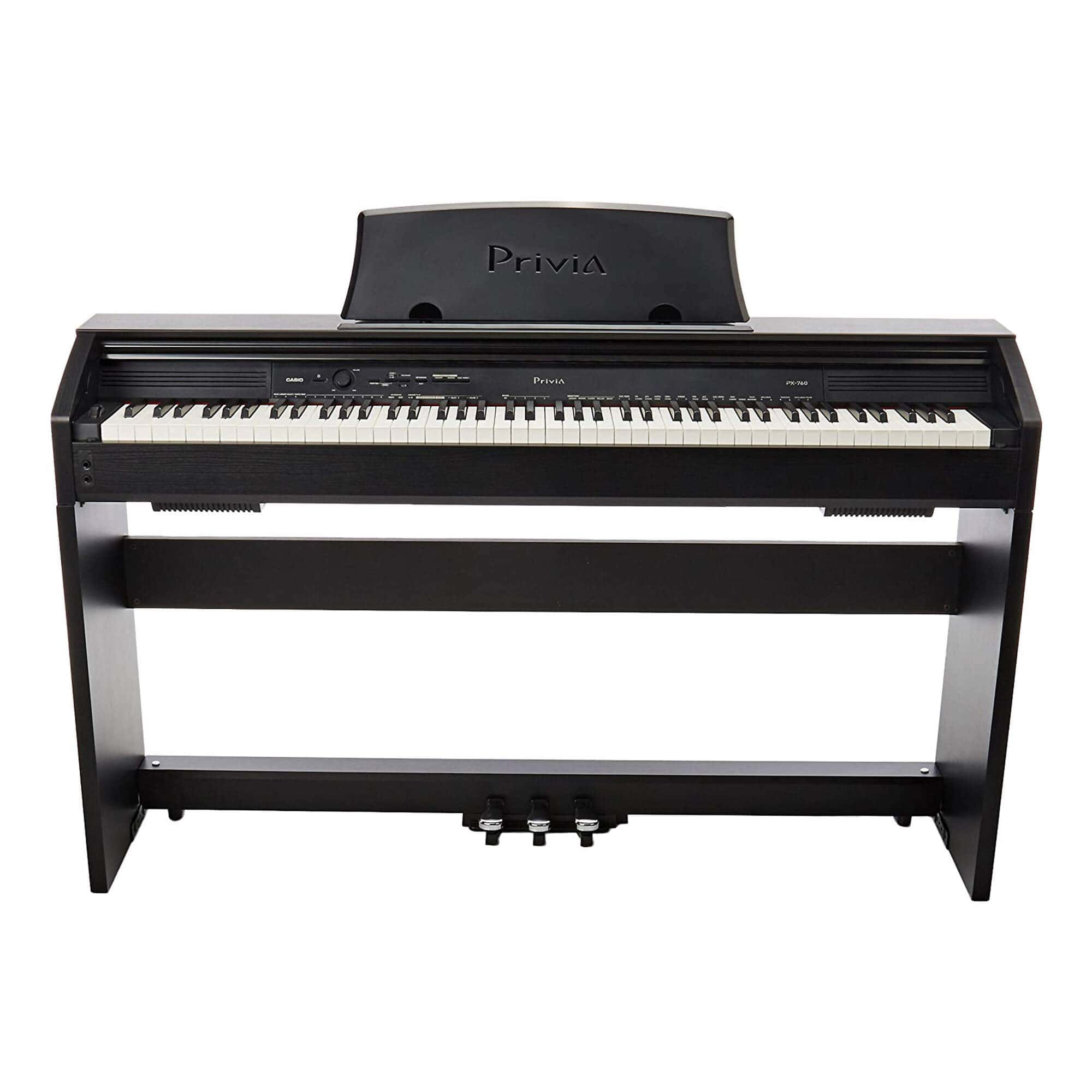 CASIO PX 760 DIGITAL PIANO
All Orders Will Be Dispatched in Next 24 Hours.
money_offMRP: ₹ 62,995
new_releasesDiscount Available (10 %)
loyaltyYour Price : ₹ 56,696
offline_pin Brand :
Casio
line_style Category : Digital piano
star Rating: 5
nature (SKU : prod_1088)
Description
Casio PX 760 Digital Piano Features
· 60 tunes
· Touch response
· 88 piano style keys
· Recorder
· Hammer action keyboard
· Lesson function
· AiR Sound source
Brilliant Keyboard
The keys and the hammer action keyboard allow the player to have sound timing which is similar to that of a grand piano.
Ebony, ivory keys
The simulated ivory & ebony keys present in this keyboard offer optimal fingertip fit. The crimp surface has perfect finishing which offers great playing experience.
Multidimensional sound source
The extensive detailing is offered in the sound technology so that better tones are expressed. It also allows longer sampling duration and enhanced data quality. The sound begins and then leads to a beautiful extension and vanishes, similar to a grand piano.
Recorder
Helps the player to record his songs and tunes so that he can recall them later. Digital effects can also be added to the recorded songs and even to the current playing.
Additional buttons
The piano styled keyboard offers two piano buttons and one Elec piano button. These additional buttons allow instant access to the player and allows more lively performance.
Warranty Conditions - 3 Years Manufacturing Warranty.
Similar Products
By The Brand
Explore By Categories