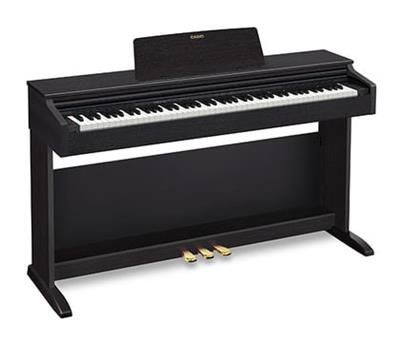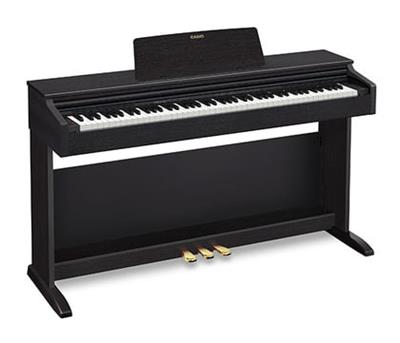 Casio AP 270 BK Digital Piano
All Orders Will Be Dispatched in Next 24 Hours.
money_offMRP: ₹ 67,995
new_releasesDiscount Available (6 %)
loyaltyYour Price : ₹ 63,915
offline_pin Brand :
Casio
line_style Category : Digital piano
star Rating: 5
nature (SKU : prod_2416)
Description
Features of Casio AP 270 BK
User friendly design

Dual element sound source

Improved keyboard feel

Enhanced sound

Hammer action keyboard

Touch response

Chord book

Scale editor

Large backlit LCD

Scale editor
Preset scale
The player can quickly change the temperament of the keyboard. Preset scale feature is really beneficial for classical music.
Pitch bend wheel
The pitch bend wheel can be used for reproducing sound and enhancing the effect. This can be achieved by simply rotating the wheel upward or downward.
Expandability
USB port is provided in Casio AP 270 BK which allows the player to connect the instrument to the computer. Memory card slot is also provided for expanding the storage.
Performance evaluation
The player can check the performance score, which is displayed on the large display screen. The player can also check the tempo, tone and tune during music performance or practice sessions.
Warranty Conditions - 3 Years Manufacturing Warranty.
Similar Products
By The Brand
Explore By Categories