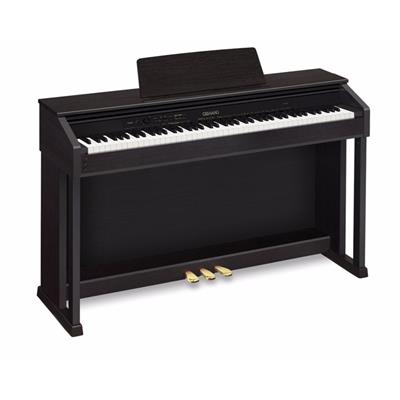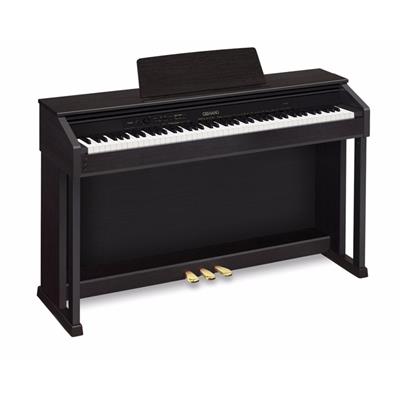 Casio AP 470 Digital Piano
All Orders Will Be Dispatched in Next 24 Hours.
money_offMRP: ₹ 83,995
new_releasesDiscount Available (6 %)
loyaltyYour Price : ₹ 78,955
offline_pin Brand :
Casio
line_style Category : Digital piano
star Rating: 5
nature (SKU : prod_2421)
Description
Brilliant features of Casio AP 470
Damper resonance

Hall simulator

Tri- sensor keyboard

Classic piano sound

Advanced technology

Duet mode , layer/split

10 orchestra performance

60 piano songs

USB Port

Sequencer

Variable piano lid
Concert Play
10 live orchestra performance has been installed which allow the player to have an amazing concert playing experience. The player would feel as if he is participating in some concert performance. Along with this, the player can also use the built-in library. Songs could be used at any tempo for practicing.
Textured keys
An Ultimate feature of key to sound can be experienced by the player because of the textured keys. Casio AP 470 has highly textured ivory, ebony keys which give an incredible feel while playing. These offer unmatched accuracy and speed which allows the player to give an extraordinary music performance.
Grand sound
An unmatched level of expression and realism can be achieved because of the amazing sound quality. The dynamic range, powerful music expression happens when the player uses Casio AP 470.
Audio recorder
Players can easily record the songs and this is very beneficial for recalling later. The audio recorder helps the player in recording several songs which can be used later for composing music.
Warranty Conditions - 3 Years Manufacturing Warranty.
Similar Products
By The Brand
Explore By Categories