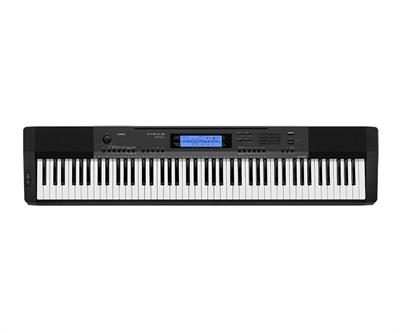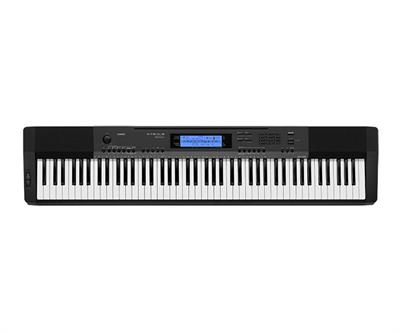 Casio CDP-235 R Digital Piano
All Orders Will Be Dispatched in Next 24 Hours.
money_offMRP: ₹ 36,995
new_releasesDiscount Available (10 %)
loyaltyYour Price : ₹ 33,296
offline_pin Brand :
Casio
line_style Category : Digital piano
star Rating: 5
nature (SKU : prod_2418)
local_shipping Free Shipping
sync_disabled(discontinued)
Description
Casio CDP-235 R Features:
200 rhythms

700 tones

Dual element AHL

152 tunes

Lesson function

88 keys

Recorder
Dual element system
The exquisite tone quality is enhanced because of the presence of dual element system. Highly compressed and acoustic sounds are produced through the AHL sound source.
High quality speakers
Wide dynamic sound range is produced through the full power speakers. The range from bass to treble are perfectly reproduced in rich, high quality.
Hammer action keyboard
Grand pianos use spring less hammer system, and similar system is used in Casio CDP-235 R. This spring less action allows the player to have firm, natural playing experience.
Digital effects
Huge variety of digital effects could be added to the songs. Adding reverb, chorus and other effects would allow the player to enhance the depth in his music.
Auto Harmonize
This feature adds harmony notes to the melody automatically. Player does not have to worry about adding harmony as this happens automatically in Casio CDP-235 R.
Warranty Conditions - 3 Years Manufacturing Warranty.
Adaptor – Adaptor Free.
Similar Products
By The Brand
Explore By Categories