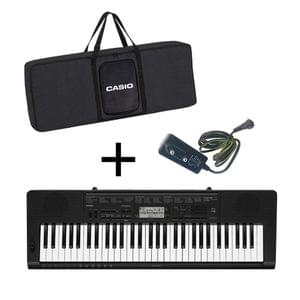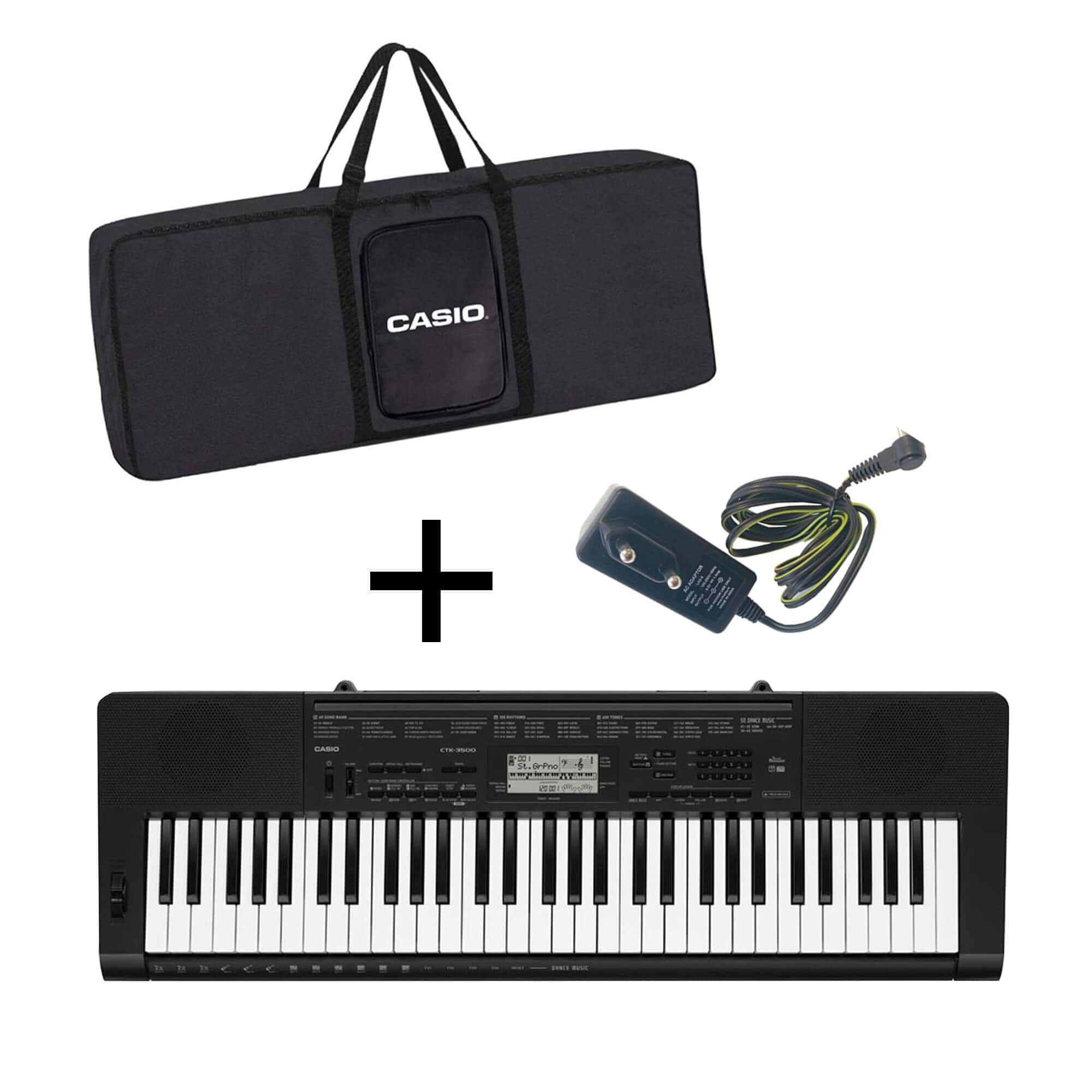 You Get 3 Years Hassle Free Warranty If You Buy From Us
Casio CTK 3500 Keyboard
3 Years Warranty on Keyboard & LAD 6 Adaptor is Free
All Orders Will Be Dispatched in Next 24 Hours.
money_offMRP: ₹ 9,495
new_releasesDiscount Available (7 %)
loyaltyYour Price : ₹ 8,830
offline_pin Brand :
Casio
line_style Category : Portable keyboard
star Rating: 5
nature (SKU : prod_2412)
local_shipping Free Shipping
home Cash On Delivery Available
Description
Features of Casio CTK 3500
61 keys

Lesson function

48 polyphony

60 tunes

Dance music mode

100 built in rhythms
Digital effects
You can add depth to your compositions and songs by using the digital effects. These allow you to make simple tunes really interesting.
Touch response
Casio CTK 3500 comes with superb features and one among them is the touch response. This allows the player to add special, delicate nuances to the notes. This can be done by varying the pressure which is applied to the keys.
Entertaining Dance mode
You will find unique features in Casio CTK 3500 which is the dance music mode. Dance tune playback can be used to express your music style. Build up play is another feature which can be used along with dance mode. By using this, you can apply amazing sound effects for creating perfect dance tunes.
Lesson Function
Players can use the lesson function feature will allow them to practice and enhance their skills. Step up lesson is very useful for beginners as it improves the playing skills.
Warranty Conditions - 3 Years Manufacturing Warranty.
Adaptor – Worth Rupees 395/- Adaptor Included.
Similar Products
By The Brand
Explore By Categories