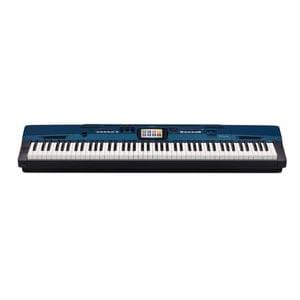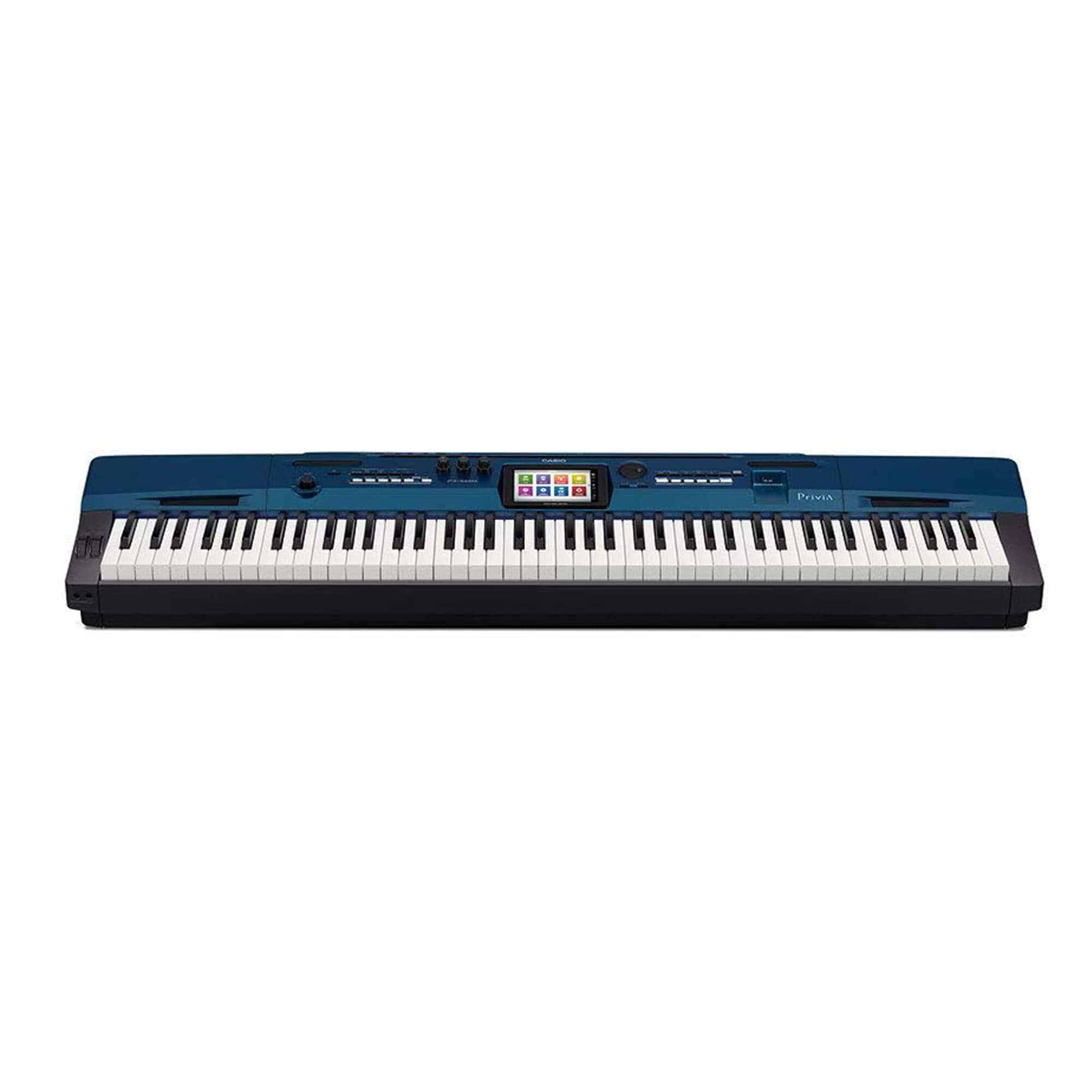 Casio PX-560M Privia Pro Piano
All Orders Will Be Dispatched in Next 24 Hours.
money_offMRP: ₹ 73,995
new_releasesDiscount Available (12 %)
loyaltyYour Price : ₹ 65,116
offline_pin Brand :
Casio
line_style Category : Privia Piano
star Rating: 5
nature (SKU : prod_1872)
Description
Casio PX-560M Privia Pro Piano
· Color touch interface
· 220 rhythms
· 650 tones
· 88 piano styled keys
· 6 demo tunes
· Maximum polyphony up to 256
· Lesson function
· Air Sound Source
Soothing music
The players can easily experiment with new sounds, ideas and ways of creating beautiful music. A Sound technology of Casio PX-560M is different to the keyboards which are designed for beginners.
Sound technology
The player can easily use this keyboard as a professional instrument since it offers stunning features. The multidimensional morphing sound source allows extra attention to the sound quality. Rich, powerful sound is created when players use this instrument.
Beautiful sound is produced through the full force powerful speakers. This kind of sound is generally produced through a great piano. The sound begins beautifully and then extends for a while and vanishes in a pleasant manner.
Perfect design
The keyboard has is designed with perfect edges and it has perfect structure. This makes it suitable for those players who love to have a professional instrument.
Warranty Conditions - 3 Years Manufacturing Warranty.
By The Brand
Explore By Categories