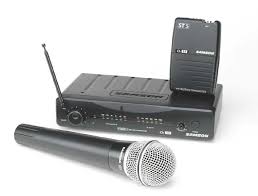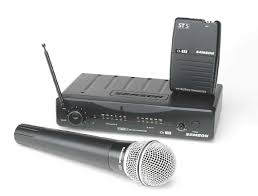 Samson Stage Wireless System Guitar Bass
All Orders Will Be Dispatched in Next 24 Hours.
line_style Category : STAGE WIRELESS SYSTEM
star Rating: 5
nature (SKU : prod_1323)
local_shipping Free Shipping
sync_disabled(discontinued)
Description
Samson Stage Wireless System Guitar Bass:
With state of the art technology, impressive audio and meticulous engineering comes the Samson stage wireless System Guitar bass. Its reception and crystal clear sound in a VHF efforts to bring the seamless soothing music to everyone. Its ideal for singers, professional artists, educators and even band rehearsals with Guitar as lead instrument. It has sleek design with satin vinyl polish to protect against wear and tear. Its high performance and minimization of signal dropouts is one among the best features.
---
Down below are the specifications-
2 antennas ad a receiver circuit.
Strongest reception.
XLR and ¼ output.
10 hrs operation on 9 volt battery.
Incredible reception.
Diversity design house.
Dual front mounted antennas.
Scans RF signals.
Similar Products
By The Brand
Explore By Categories