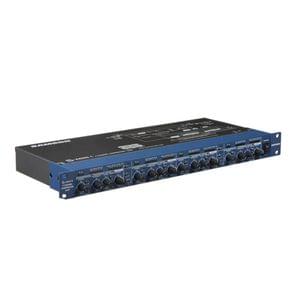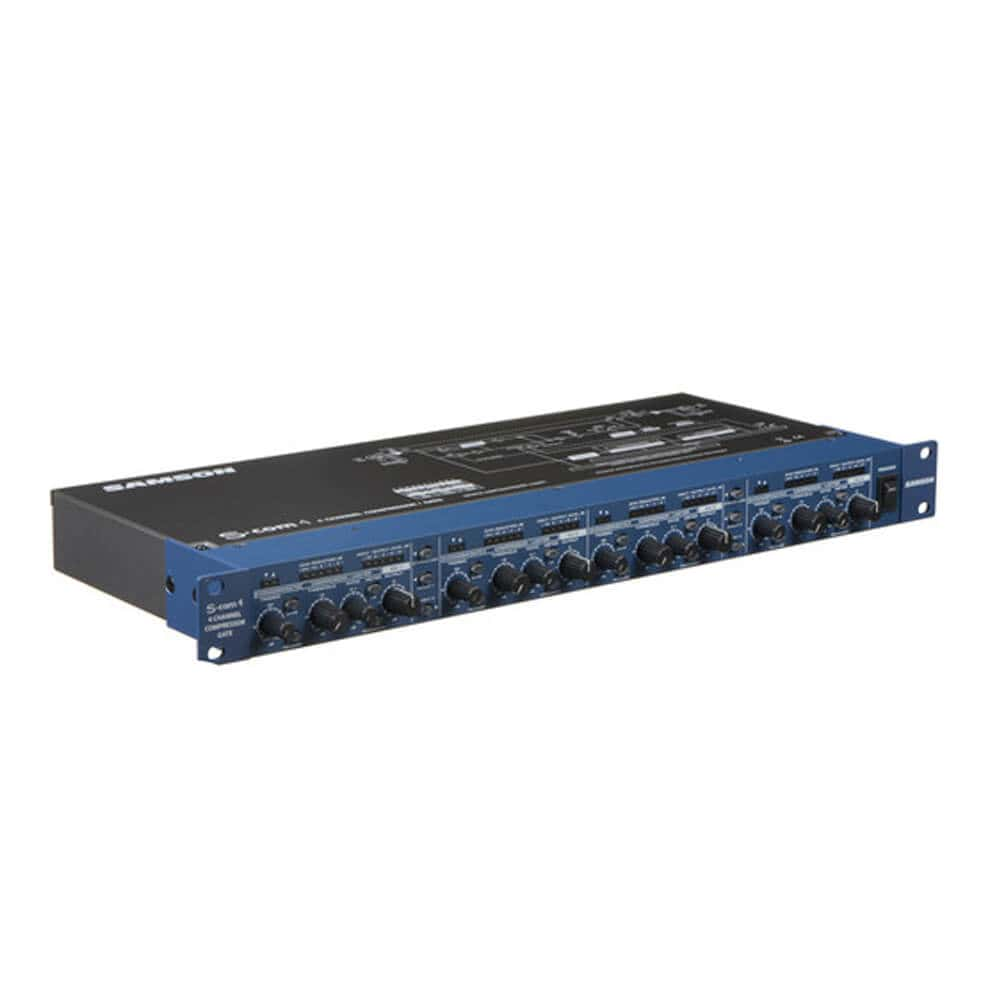 Samson S com 4 4 Channel Compressor Limiter
All Orders Will Be Dispatched in Next 24 Hours.
money_offMRP: ₹ 21,741
new_releasesDiscount Available (1 %)
loyaltyYour Price : ₹ 21,524
line_style Category : BASS EFFECTS
star Rating: 5
nature (SKU : SAMSON_1600504079120)
local_shipping Free Shipping
Description
Samson S-com 4 4-Channel Compressor Limiter
---
Samson S-com 4 4-Channel Compressor Limiter is versatile and compact single rack space equipment that offers 4 channels of high-quality effective processing with an Expander or Gate and Compressor or Limiter on each channel. The Expander or Gate segment features a continuously mutable Threshold control, as well as a switch for slow or fast release times. These four channels work independently or in stereo pairs. And its multi-segment LED metering displays input and output level as well as gain loss. The Compressor or Limiter segment involves variable Ratio, Threshold and Output levels. It comes with an enhancer switch that restores high frequencies and seldom reduced by heavy compression. This extensive ranging mixture of features makes the S-com 4 an effective and versatile audio tool for a wide assortment of applications. It's clear and smooth audio characteristics make it perfect where high sonic integrity is crucial.
---
Product Features:
4-channel limiter or compressor, gate or expander with enhancer.

Linkable in 2 stereo pairs.

Gate or Expander with switchable Fast/Slow Release and variable Trigger control.

Five sections LED meters for Input or Output levels and Gain Reduction on any channel.

Developed circuit design using Low Noise Operational.

Amps and high-quality VCAs.

Servo Balanced Outputs and Inputs on XLR and 1/4 inch connectors.

Unique SKD circuitry automatically turns from soft to hard knee based on the level of the Input signal applied.

Exclusive Threshold and Ratio controls on every channel.

---
Product Details:
Brand: Samson

Model Number:

S-com 4

Series: S Class

Type:

Compressor Limiter

Function: Compressor/Limiter with Expander/Gate

Number of Channels: 4

Inputs: 4 x XLR, 4 x 1/4 inch TRS phone

Output: 4 x XLR, 4 x 1/4 inch TRS phone

Maximum Input Level: +21 dBu

Compression Threshold: -40 dBu to +20 dBu

Compression Ratio: 1:1 to infinity:1, variable

Release Time: Auto: Variable 0.05 to 5 Sec

Gate Threshold: Off to +10 dB

Gate Rate: Release: Fast or Slow

Maximum Output Level: +21 dBu

Make-up Gain: -20 dB to +20 dB

Frequency Response; 20 Hz to 20 kHz

Dynamic Range: 95 dBu

Dimensions: 1 RU rackmount, 7 3/4 inch deep

Weight: 3.2 kg

Dimensions: 33.3 x 11 x 4.8 inch

1-year manufacture warranty
Similar Products
By The Brand
Explore By Categories