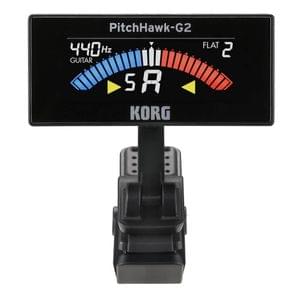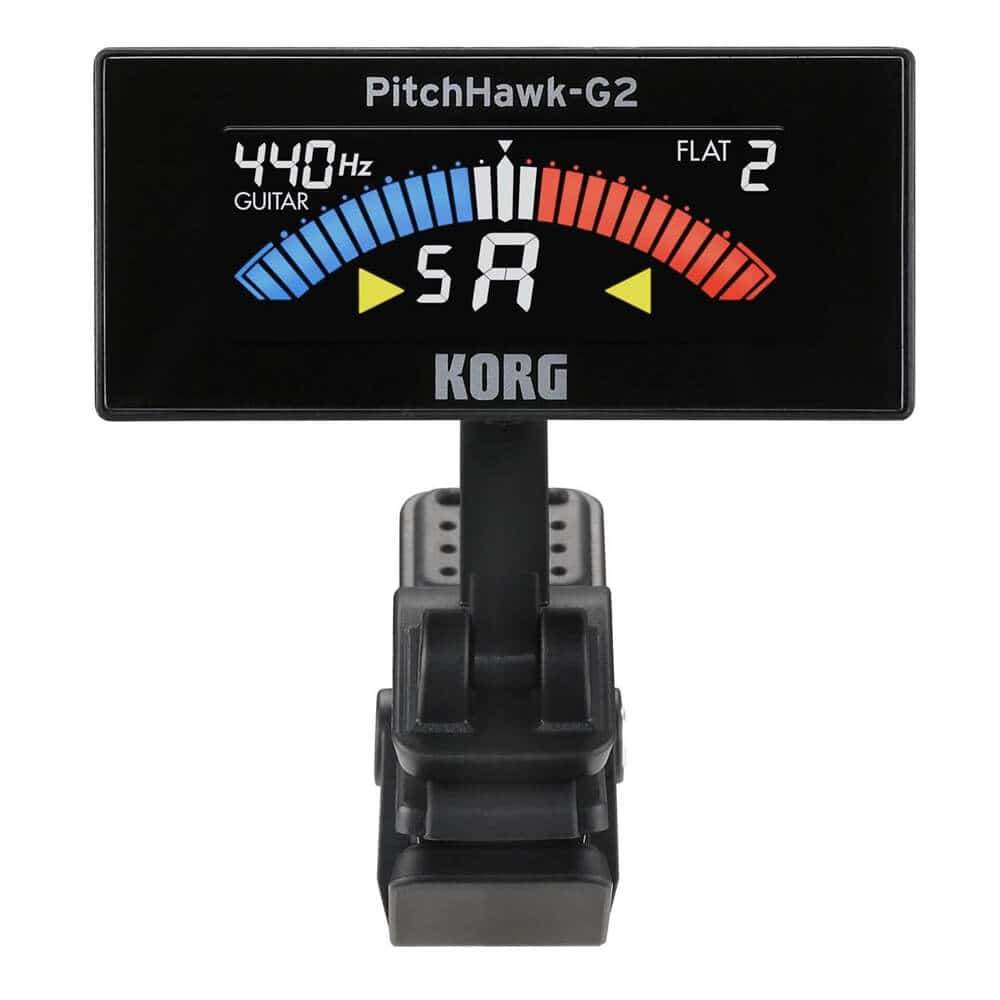 Korg AW 3G2 BK Black PitchHawk G2 Clip On Guitar Tuner
All Orders Will Be Dispatched in Next 24 Hours.
line_style Category : Tuners
star Rating: 5
nature (SKU : Korg_1574172405128)
local_shipping Free Shipping
Description
Korg AW-3G2-BK Black PitchHawk G2 Clip-On Guitar Tuner
Korg AW-3G2-BK Black PitchHawk G2 Clip-On Guitar Tuner is introducing with an innovative high-brightness and high-contrast color LCD-display that enables you to tune with unprecedentedly high visibility. The body has also been created even slimmer, enhancing both functionality and design. This new model represents the progression of clip-style tuners while maintaining the high-precision tuning that you require from KORG. KORG's clip-style tuners can be appended directly to the headstock of your instrument.
In guitar mode, the PitchHawk-G2 accommodates prevent string breakage by showing a 'First string over-winding indicator' on the show if it recognizes that the thin first string has been stretched excessively. This is particularly useful for beginners who may not be intimate with the tuning procedure. A variety of qualities are available to support your tuning endeavors: the calibration function enables a variety of concert tunings, the auto power-off function protects the battery if you forget to turn the unit off, and the memory backup feature saves your settings even when the power is off.
It arrives at clip-type tuners, one may expect help to be emphasized more than accuracy. Yet, when time is of the essence, similar when you're on stage, special accuracy and sensitivity are mandatory. Designing the WT-10 the world's first needle-type meter tuner in 1975, KORG has acquired a long history in tuner development, giving it uniquely able to fulfill the high accuracy and sensitivity that's presented by the PitchHawk-G2. You can see from the instant response of the meter when you perform a string, the broad range of detection from low to high notes, and the piezo pickup that precisely detects only your instrument, even when operating with a band.
---
Product Features:
Superior color LCD provides a new dimension of visibility.

A slimmer, more comfortable to use design.

Dedicated bass and guitar modes and also provide flat/capo settings.

Immense precision and sensitivity that you expect from KORG.

A clip mechanism that gives strong holding power as well as flexibility.

Warning function prevents newcomers from over-winding the first string.

Auto power-off, calibration, and memory backup functions.
Product Details:
Brand: Korg

Model Number: AW-3G2-BK

Color: Black

Scale: 12-note equal temperament

Range:

Bass: B0 flat5 (23.12 Hz) – C3 (130.81 Hz)

Chromatic: A0 (27.50 Hz) - C8 (4,186 Hz)

Guitar: B1 flat5 (46.25 Hz) – E4 capo7 (493.88 Hz)

Precision: +/-1 cent

Reference Pitch: 436 – 445 Hz

Flat Tuning: 1–5 semitones

Capotasto Tuning: 1–7 semitones

Battery Life: Approximately 8 hours

Accessories: CR2032 lithium battery (3V) x 1

Dimensions: 61 x 65 x 28mm

Weight: 26 gm (including battery)
Similar Products
By The Brand
Explore By Categories