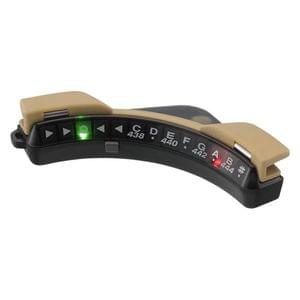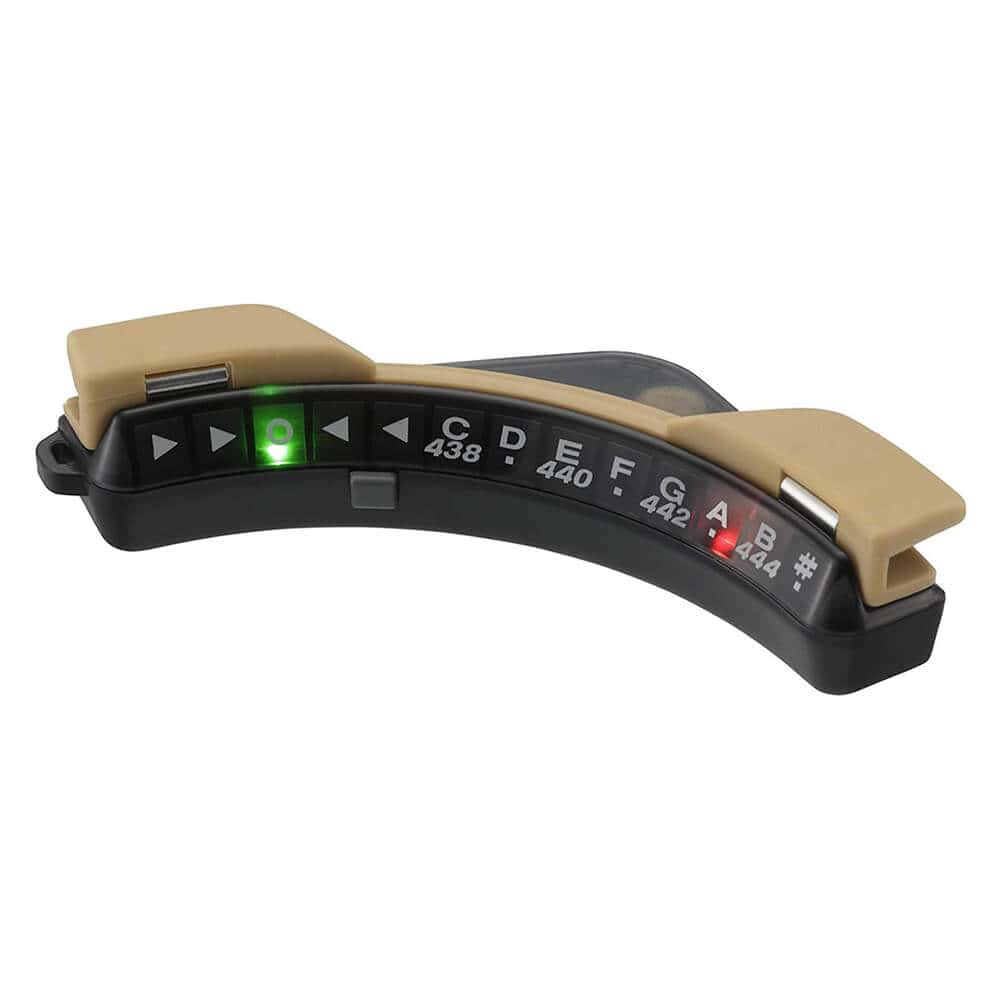 Korg RPC1 Rimpitch Acoustic Guitar Tuner
All Orders Will Be Dispatched in Next 24 Hours.
line_style Category : Tuners
star Rating: 5
nature (SKU : Korg_1574172570255)
local_shipping Free Shipping
Description
Korg RPC1 Rimpitch Acoustic Guitar Tuner
Korg RPC1 Rimpitch Acoustic Guitar Tuner arrived, clip-on tuners have been the standard for harmonizing an acoustic guitar. But, some guitarists may feel that a clip tuner connected to the headstock is too different from the eye and that it's annoying to have a tuner appended to the headstock. Korg has countered by releasing an innovative new tuner. This Rimpitch is a unique tuner that you work by assigning it to the soundhole of your acoustic guitar. It gives an incredibly comfortable viewing angle since you can see the tuning meter within the natural angle of your sight. Including a compact size, it's visually modest since it fits inside the guitar's soundhole and besides being simple to fit and remove.
This Rimpitch identifies the pitch by sensing the vibration of the guitar body. The design sets the piezo pickup close to the body of the guitar, the pitch is exposed accurately and quickly. Great brightness LEDs are used for the tuning meter and the string name indicator, assuring superior visibility even on a dimly-lit stage. The Korg is determined to continue to create innovative and strong instruments that maintain the high quality that encourages professional artists and creators, and yet are approachable enough for anyone to operate. This tuner can be placed in round sound holes with a diameter of 100 mm±3 mm, enabling it to fit a broad range of acoustic guitars. There's a hook that retains it from falling, and since the portion that meets the guitar is made of rubber, there's no danger that your precious instrument will be scratched.
---
Product Features:
Associate inside the soundhole and tune with a natural line of sight.

Suits a variety of acoustic guitars.

Piezo pickup accurately and quickly detects the sound.

High-brightness LED for exceptional visibility.

Identifies the pitch by sensing the vibration of the guitar body.

Enabling it to fit a wide range of acoustic guitars.
Product Details:
Brand: Korg

Model Number: RPC1

Scale: 12-note equal temperament

Range: E2 (82.41 Hz) – E7 (2,637.02 Hz)

Precision: +/-1 cent

Reference Pitch: 440 Hz

Battery Life: Approximately 12 hours

Installable Size: Circular sound hole of diameter 100 mm ±3 mm

Accessories: CR1620 lithium battery (3V) x 1

Dimensions: 3.11 x 1.26 x 0.67 inches

Weight: 13 gm (including battery)
Similar Products
By The Brand
Explore By Categories